Before the Snowmaggedon hype, we thought we would drive up to New York. I've never been to NY, and we also wanted to visit a friend in Jersey. Those ideas were quickly quashed and as backup, we thought we might go sightseeing in DC instead. We could make it the 6 or so miles to the city, right? So we thought.

At noonish, we could tell Patty's car was pretty set on staying where it was, and the street agreed. Despite how it looks, the plow had been down this street 4 times at this point.
Luckily for us, Jon and Raymond came a knockin' to take us on an adventure with the Beast. Not only that, but they brought me a pair of snow boots to borrow. What a great chance to see DC and all the monuments covered in snow! We were off to ride the Beast into the storm.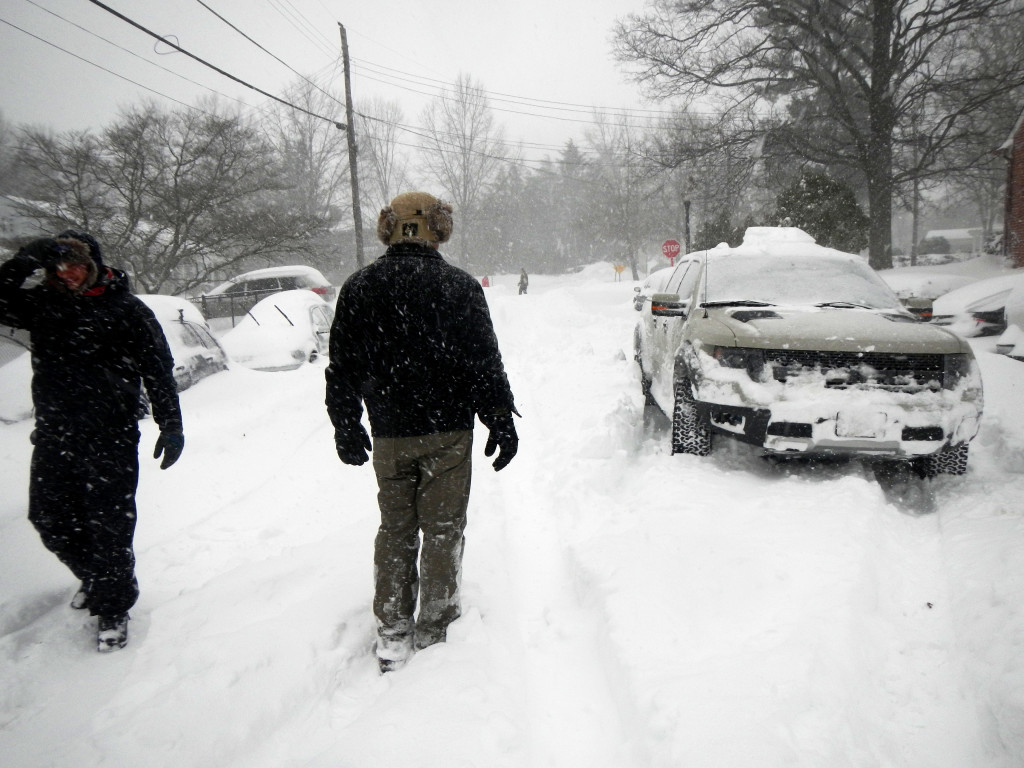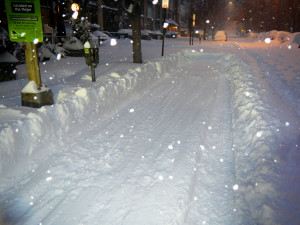 As Raymond puts it, his truck "doesn't take no for an answer." It can go through sloping piles of snowbanks, plow through feet of powder to make a parking space, and make it up a slippery incline, all the while keeping us warm in it's spacious backseat.
We made it to The Washington Monument, A Castle-looking Smithsonian (art museum?), The Capitol Building, The Lincoln Memorial, The White House, Dupont Circle, Georgetown, and Old Town! A good day indeed.