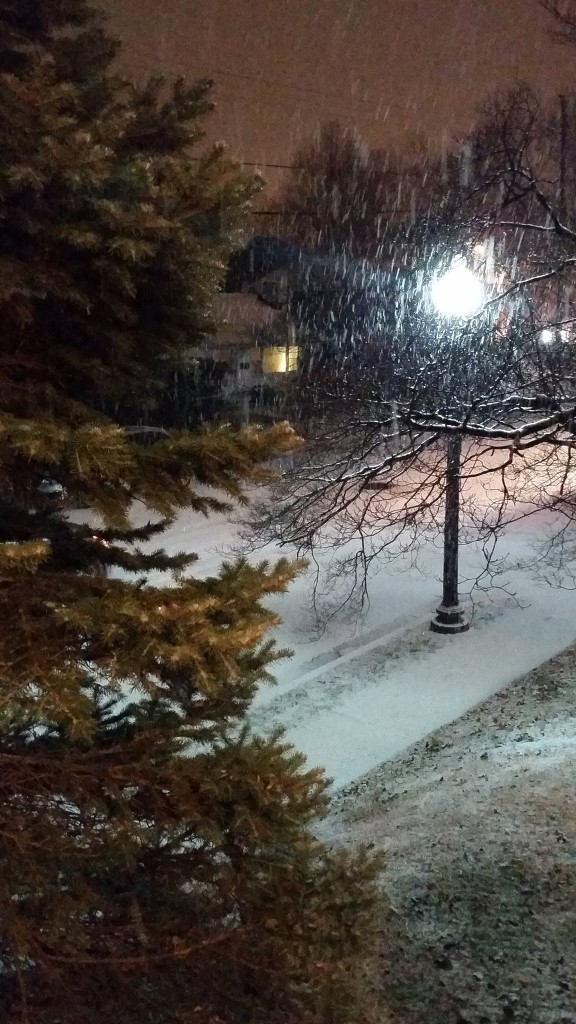 They've issued a blizzard warning in effect for the next 2 days. The forecast for the snow levels:
18 to 24 inches in the eastern suburbs of Washington DC, and 24 to 30 inches in the western suburbs. The city of Washington DC is expected to receive around 24 inches.
With winds of 25 to 35 mph and gusts up to 50 mph, we'll get whiteout conditions (so they tell me). I've never encountered myself in a blizzard before, so this is rather exciting!
Yesterday we went for a walk as the snow started appearing, during rush hour, and witnessed at least 15 accidents in a 3 block radius. Conditions were not anywhere near "blizzard", but it certainly snowed more than the predicted half inch. Traffic was at a crawl Northbound on Glebe Rd – a literal crawl, as we witnessed some guy trying to push his car from his knees. Worse yet, it was at a total standstill going South because of 3 cars that had miraculously come to a stop despite the ice, and decided that was where they were set for the night. Or at least the next 30 minutes. A woman walked by muttering about getting off her bus that wasn't moving. At the next major intersection we saw TWO buses that had pulled over as the drivers consolidated themselves in one bus to wait it out. Not sure if "it" was traffic or road conditions but with the ice, incremental inclines, daunting declines, and subsequent traffic to battle, I was quite thankful I didn't need to drive anywhere.
Instead, we sauntered off to Cowboy Cafe to continue the night's show with Hot Toddies in hand.
I was shocked and appalled at the crowds at Trader Joe's earlier in the day, but now saw why there was a rush to stock up on food.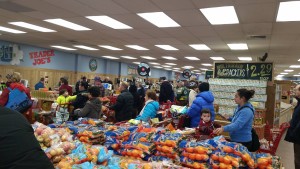 Speaking of, we needed more meat (is there a more "American" thing to say?). As much as I love Trader Joe's, I L-O-V-E Costco. Where else can you get a chocolate mold of the Capitol Building or the Pentagon in white, milk, or dark chocolate? It just might be this Costco, in Pentagon City. After admiring these funny, edible edifices, and against my better judgement, I walked away towards other more justafiable foodstuffs (edamame noodles! chicken, steak, AND ground beef! hot cocoa!).
Let's see whether or not I miss those monumental purchases during this blizzard.