I'm the luckiest!
My lovely loving husband surprised me at the hotel in Manuel Antonio with some Valentine's Day chocolates—no easy feat considering we've spent just about all of our time together. He told me he needed to go to a few stores to find the assortment he wanted, particularly since I love dark chocolate.
After a morning at the beach, we got lucky and saw MORE monkeys in the vines above where we parked. They got up close and personal again(!) and this time we saw a momma/baby monkey.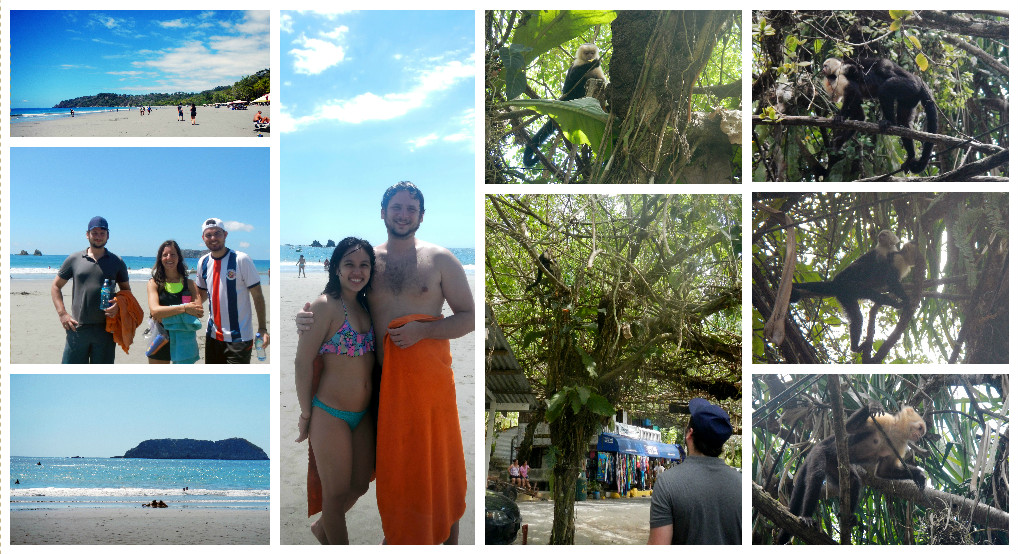 As we left Manuel Antonio, we saw a group of people on the side of the road looking up at a sloth!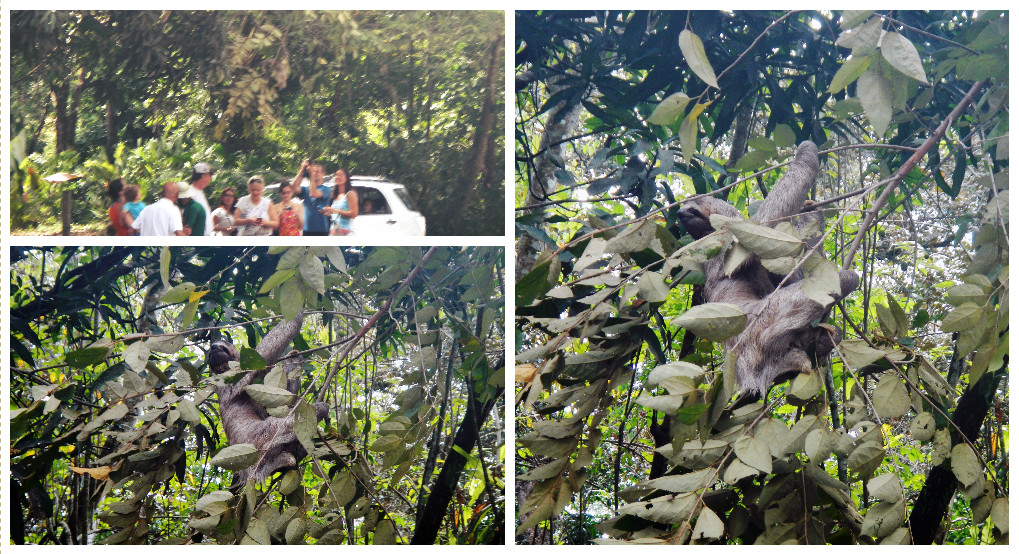 We were told by an expat at the nearby hotel/restaurant El Mono Azul that Costa Rica houses ~5% of the world's biodiversity (Wiki says "nearly 4%" and the Costa Rican embassy webpage says "nearly 6 percent") – even more impressive considering it makes up only 0.03 of the world's land mass. Apparently this is just everyday livin' in the jungle.
Jacó is a touristy beach town. Lucia mentioned more locals head to Jacó because it's easily accessible from the city by bus (no need for a car, like in Manuel Antonio).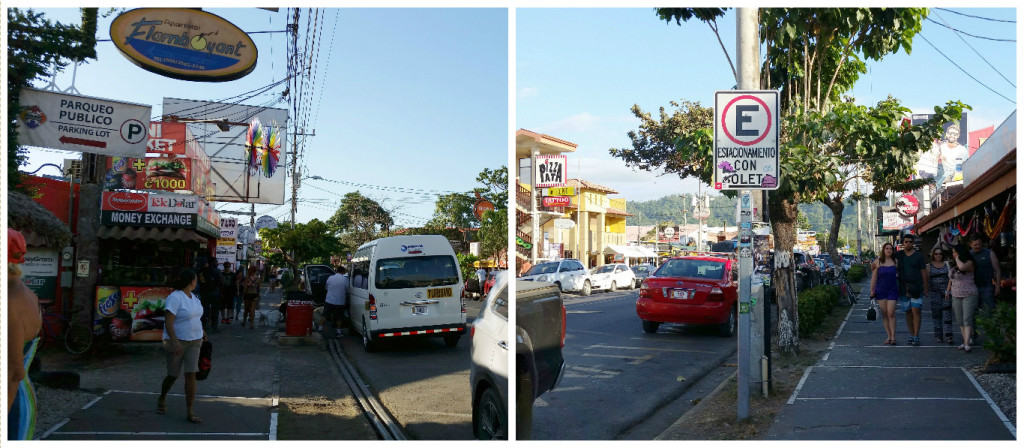 We lunched at a surfer-themed restaurant before heading out to see what the beaches looked like on this side of town. After our beach drive by, we kept on our way back to San José city.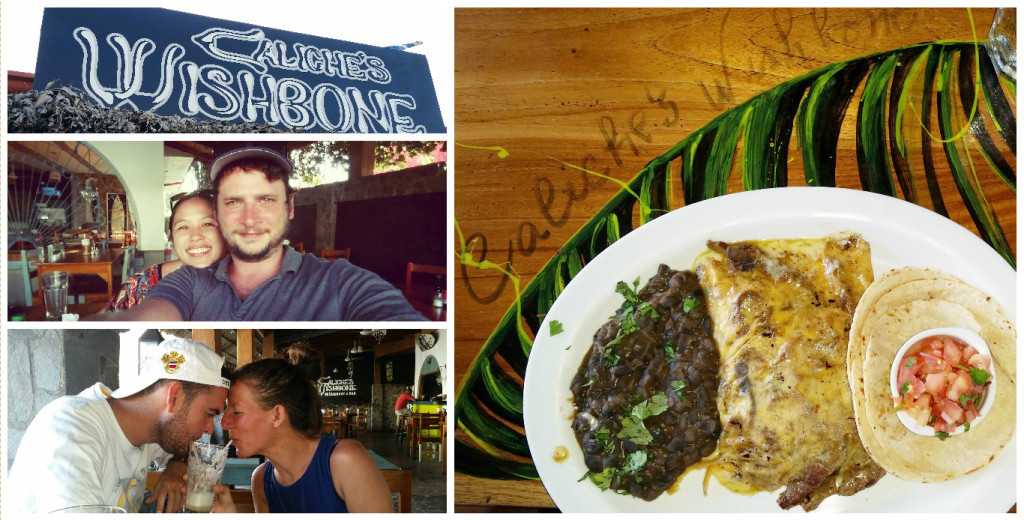 One final pit stop for coffee and crocs on a famous bridge on the Tarcoles river as the sun set. Bryan told us that a drunk guy threw himself from the bridge once, to go "swimming," and was subsequently eaten by crocs.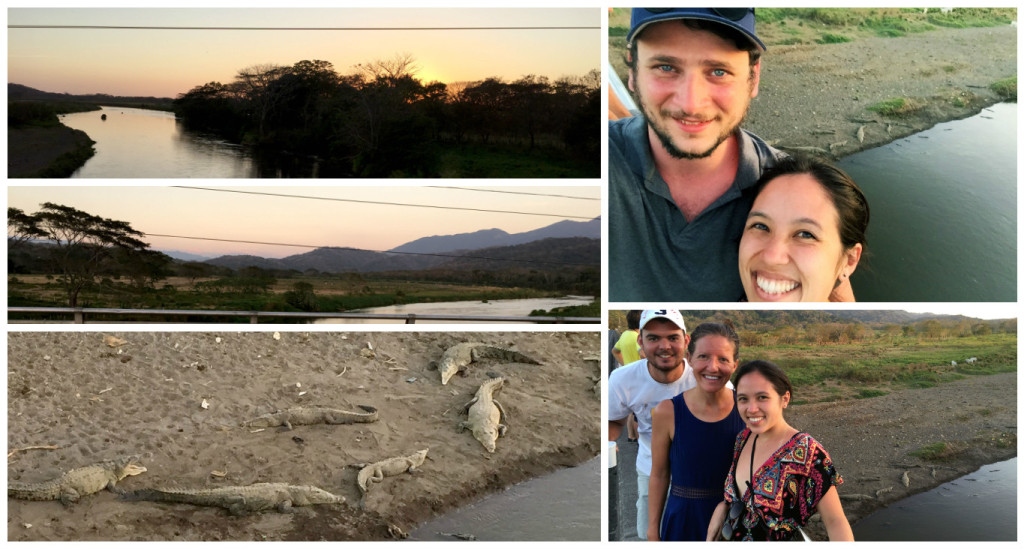 We saw one try to eat a panama style hat that must've fallen from an onlooker. He gave it a few bites, but then let it drift down the river. The rest of them were mostly still, occasionally one would slowly open its massive jaws and just hold them there (why? no clue). We also spotted a couple of scarlet macaws, a blue heron, and tons of snowy egrets.
Happy Valentine's Day to all!