Just an hour Southwest from Santiago sits the small town of Pomaire, a fantastic half day trip (or full-day, depending on what kind of shopper/eater you are). It was a perfect stopover on the way back from Pablo Neruda's Isla Negra home with the promise of a hearty traditional meal and a glimpse at beautiful artisan clay wares.
The main road is FULL of artisan shops that specialize in everything clay—from bakeware, to plates, bowls, and cups, to figurines, flowerpots, decorations and more! The clay goods seemed so cheap for what they are—cups were maybe 400 pesos and I saw a deal for 6 bowls for 2500 pesos! The only problem for us was how to fit and transfer delicate pieces around to our next destinations. We figured we could pick one nice medium-sized item to take back with us as a souvenir, but if we could've we would have gotten much more.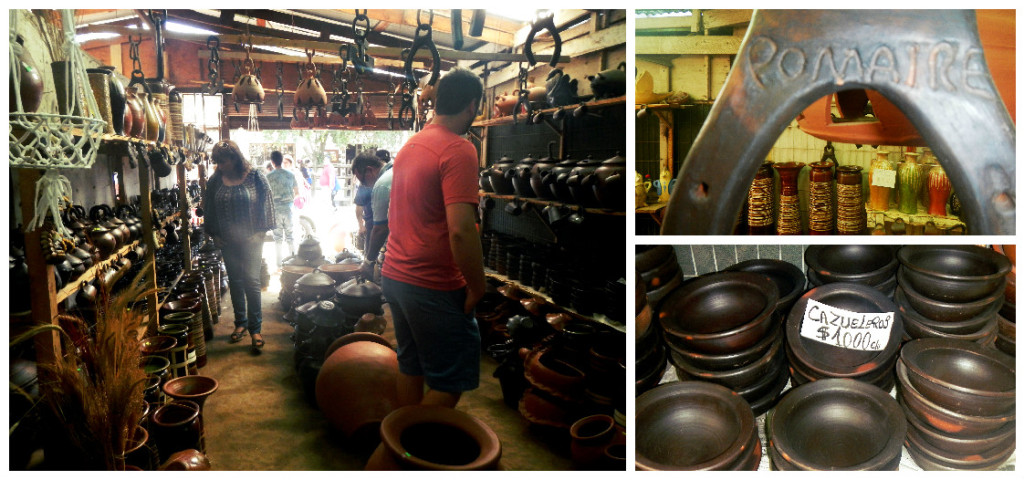 Many of the restaurants had their specialties on display, like San Pedro, a restaurant recommended to us by the parking attendant for the lot we left the car in. They make ENORMOUS empanadas here, along with "tortillas" (round disks with filling the size of a plate). As with the clay dishes, much of the cookware is clay, including the oven where the empanadas are baked.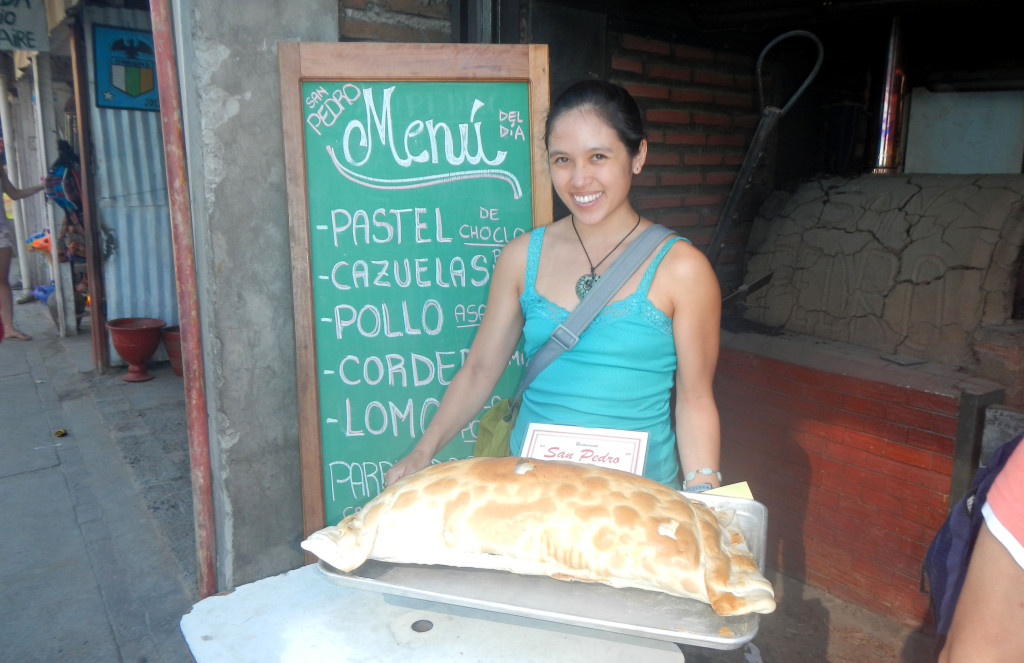 I got some sort of pork dish that the waitress suggested. I've no clue what it was called, but it had the rich taste of chicharron with a succulent tenderness that suggested a long cooking time.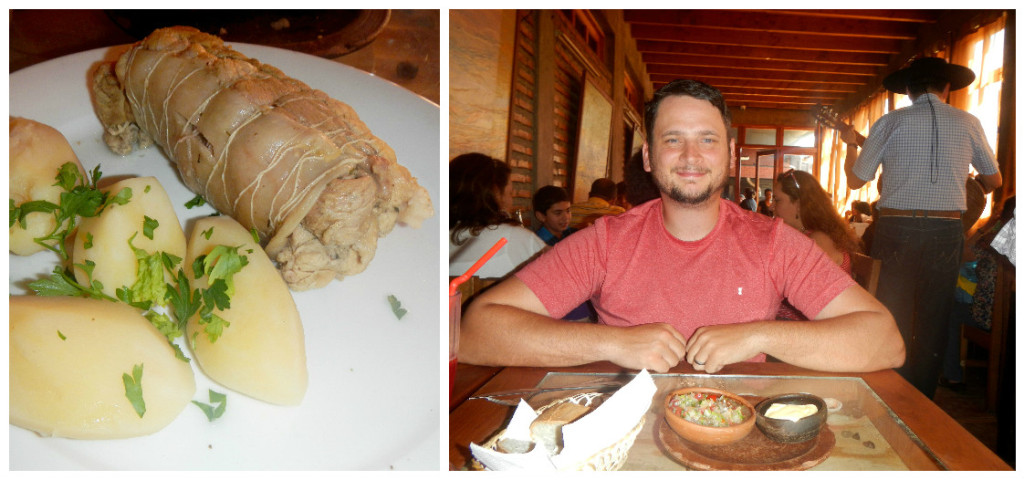 A wandering musician sang a few songs accompanied by his guitar. I love his hat! (Here is a 7-second video of the musician.)
Before leaving we got one of the famous 1 kilo empanadas from San Pedro to split for dinner. It contained a whole hard boiled egg (in two halves), a chicken thigh (with bone), and two whole olives. For our single souvenir, we decided on a bowl with a chancito, "piggie" design. After some searching, this guy was too cute to resist. Although they're known for having three legs for luck, our bowl is flat at the bast for stability. It came with a spoon and even has a curly tail!