Gotta catch up on posts since internet at our place in Máncora was shoddy at best.
Our swim with the sea turtles adventure started with a ride over to Los Organos, a 15-minute drive from Máncora. Just south, you'll find el Ñuro, a pier area that became famous for the peaceful turtle population. Fishermen would feed squid and cuttlefish parts to nearby turtles to fatten them up, then make themselves a turtle dinner. Nowadays, hunting turtles is illegal, thanks to the revenue brought in by turtle tourism.
The town surrounding the pier is…rustic, to say the least. Simple brick buildings line the roads and there's not much else to the desert landscape until you get to the pier.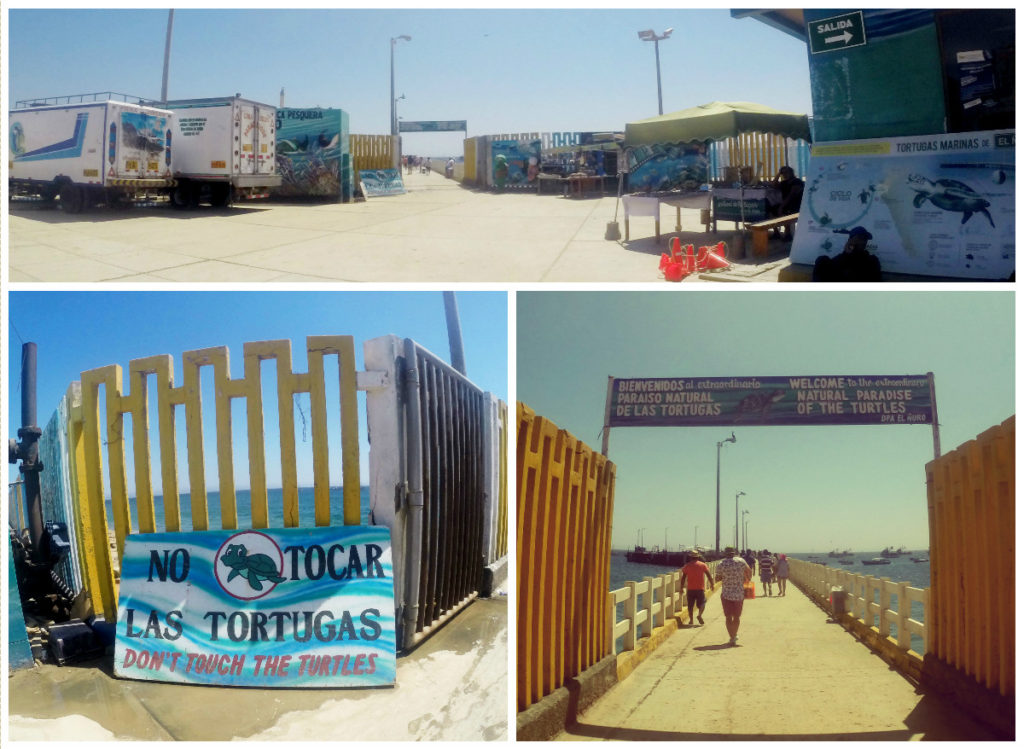 Aside from the turtle attraction, the pier also remains an important local fishing wharf. Giant trucks filled the parking lot, presumably, to take fish from the area to be distributed all over the rest of Peru. Signs abound advertising the turtles and asking people not to touch the turtles. For locals, or tourists who come by themselves, it only costs 10 soles to enter the pier. That's roughly $3 USD.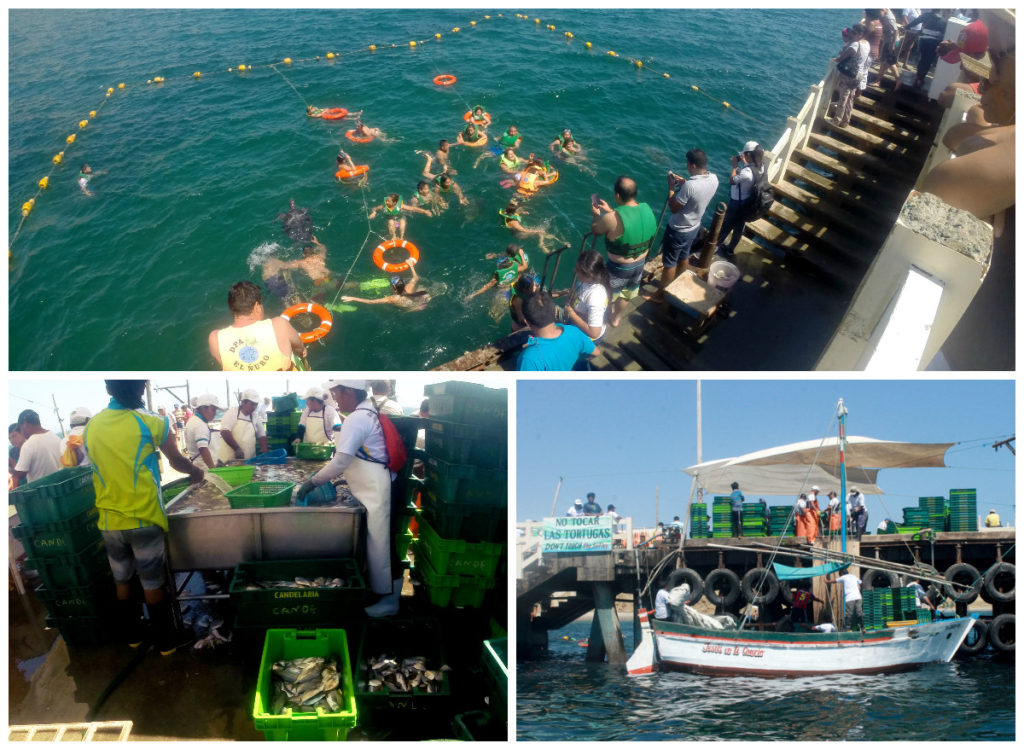 Since we got a package deal, we got our own private guide, transport, and snorkels as well as a boat ride that took us a tad further from the pier. The guys on the boat encouraged turtles to stick around and explore our area with treats of cuttlefish or squid bits.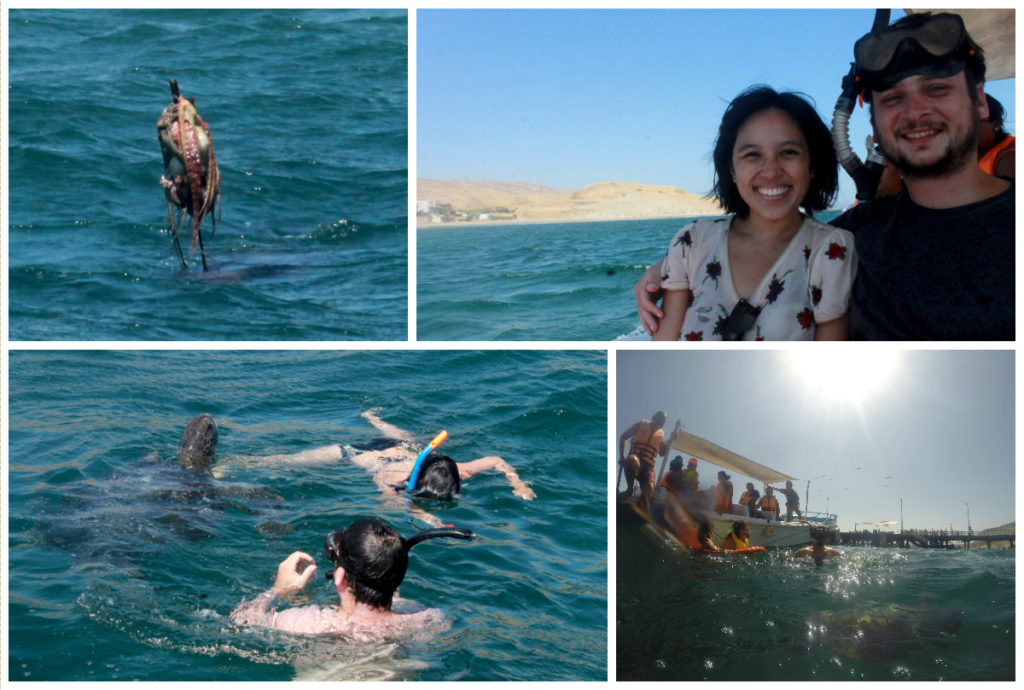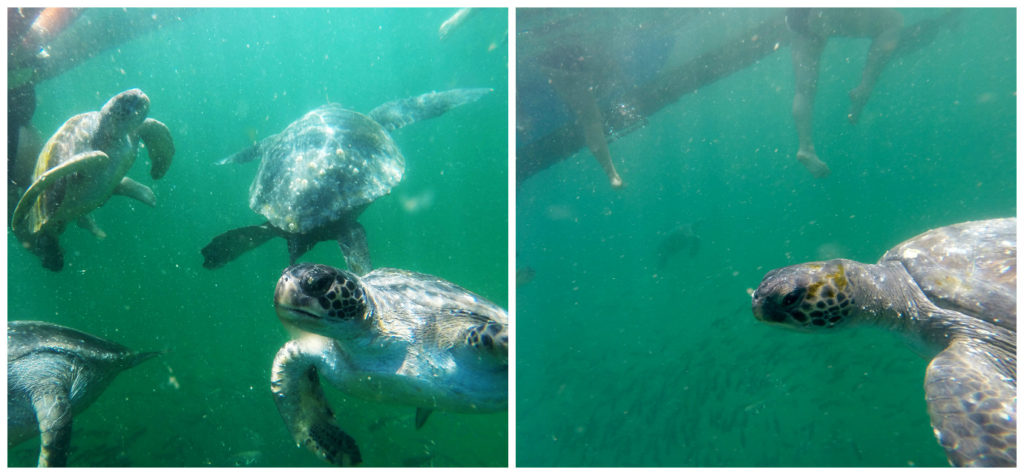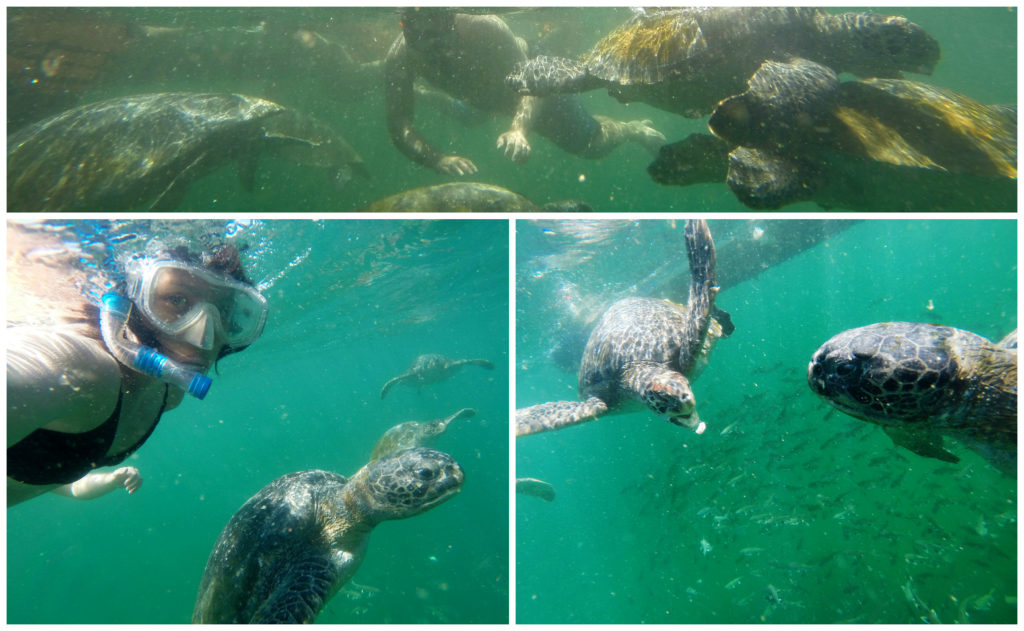 The turtles were so friendly! It's actually hard at times to not touch the turtles because they swim right up under you, next to you, and around you. I wonder what they think of humans coming into their territory (with treats) to ogle and stare.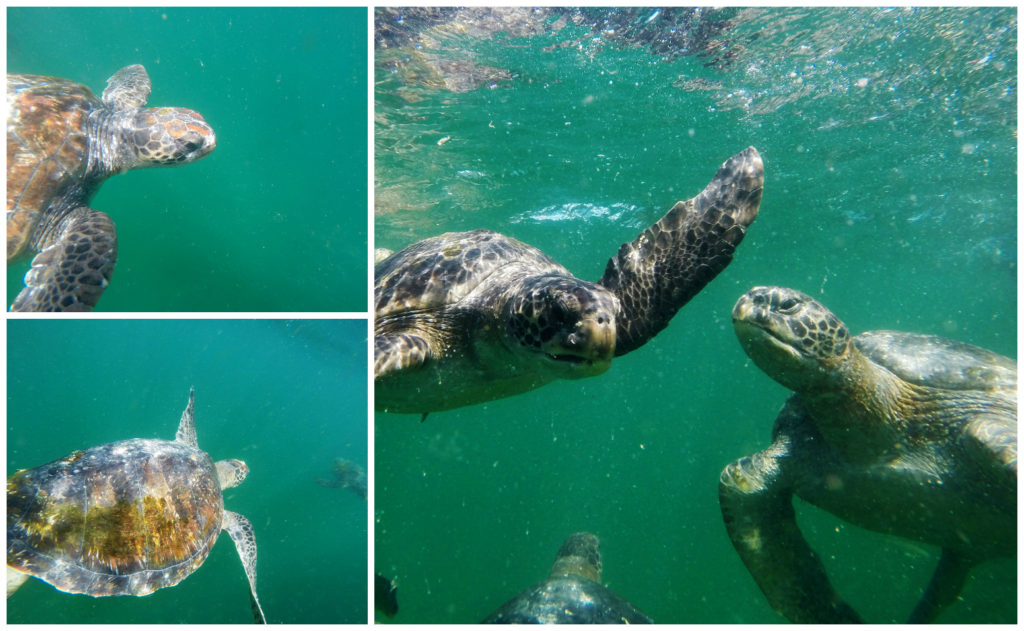 Click to download and see a bit of our experience with the  turtles =)
A good hour or so later, it was time to get back on the boat and say goodbye.
Thanks for being so friendly!