In a good way, of course.
Glass in Seattle means more than simply visiting Chihuly Gardens & Glass—it's perhaps to the Pacific NW what pottery is to the Southwest.
We tried our own hand at glass blowing through a lesson at Seattle Glassblowing Studio.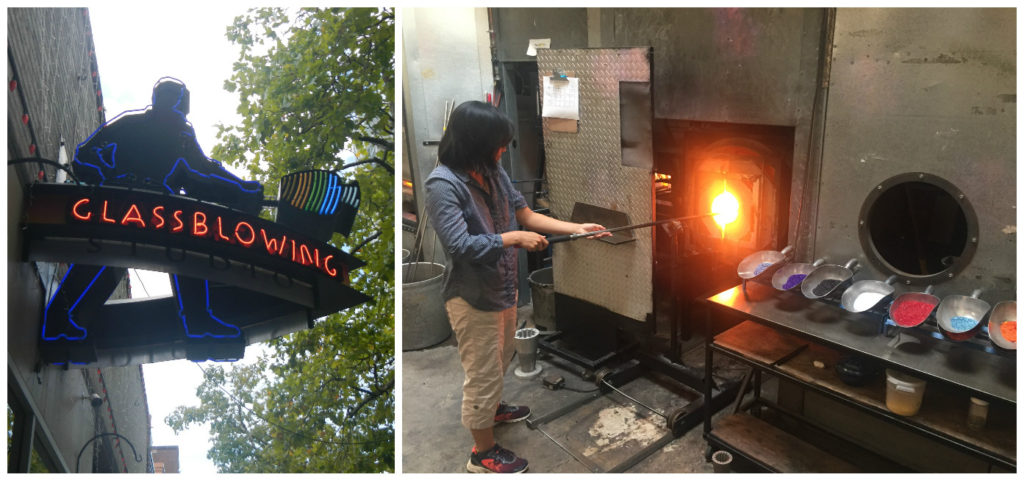 The clear glass is kept at 2100°F, and our lovely instructor got us a dabble of it for us to add color by way of dipping it into the scoops of colored glass to our right.
Click to watch video of adding color to glass
Since hot glass is a liquid, we had to slowly and continuously turn the metal rod to keep it in an even-ish shape. Once the color looked to be a part of the rest of the glass, we could dip it again for another coat. 3-4 coats later, it's time to hand shape the glass and add air.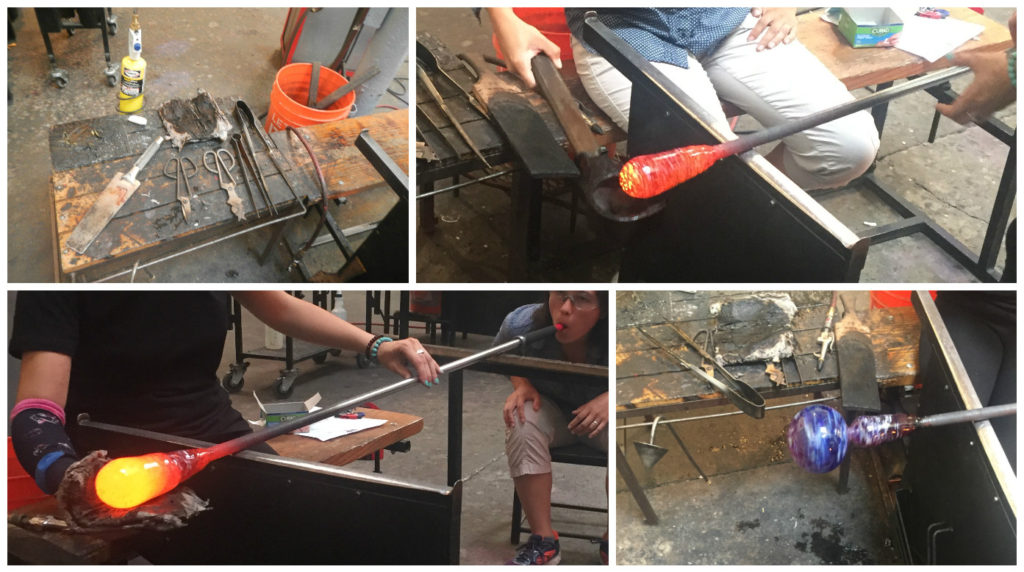 Jon made a bowl and I made a glass float. Can't wait to see how they turn out after the 2 days of cooling time!
UPDATE:
Here are our pieces!