If you haven't seen the movie In Bruges, you're missing out on a darkly entertaining comedy that gives you a pretty authentic feel of what it's like to be in the medieval city of Bruges today. Of course no film can do justice to a city with a treasure trove of history and tourist appeal, so here is a list of things to do if you're in the area.
Visit the Groeningemuseum
If I was limited to one single activity in Bruges, this would be it, hands-down. And with chocolate, friets, and beer to compete with you know it's gotta be the real deal. Upon arrival, I knew next to nothing on Flemish art, only that there is an interesting painting of the last judgment somewhere around here (thanks to In Bruges).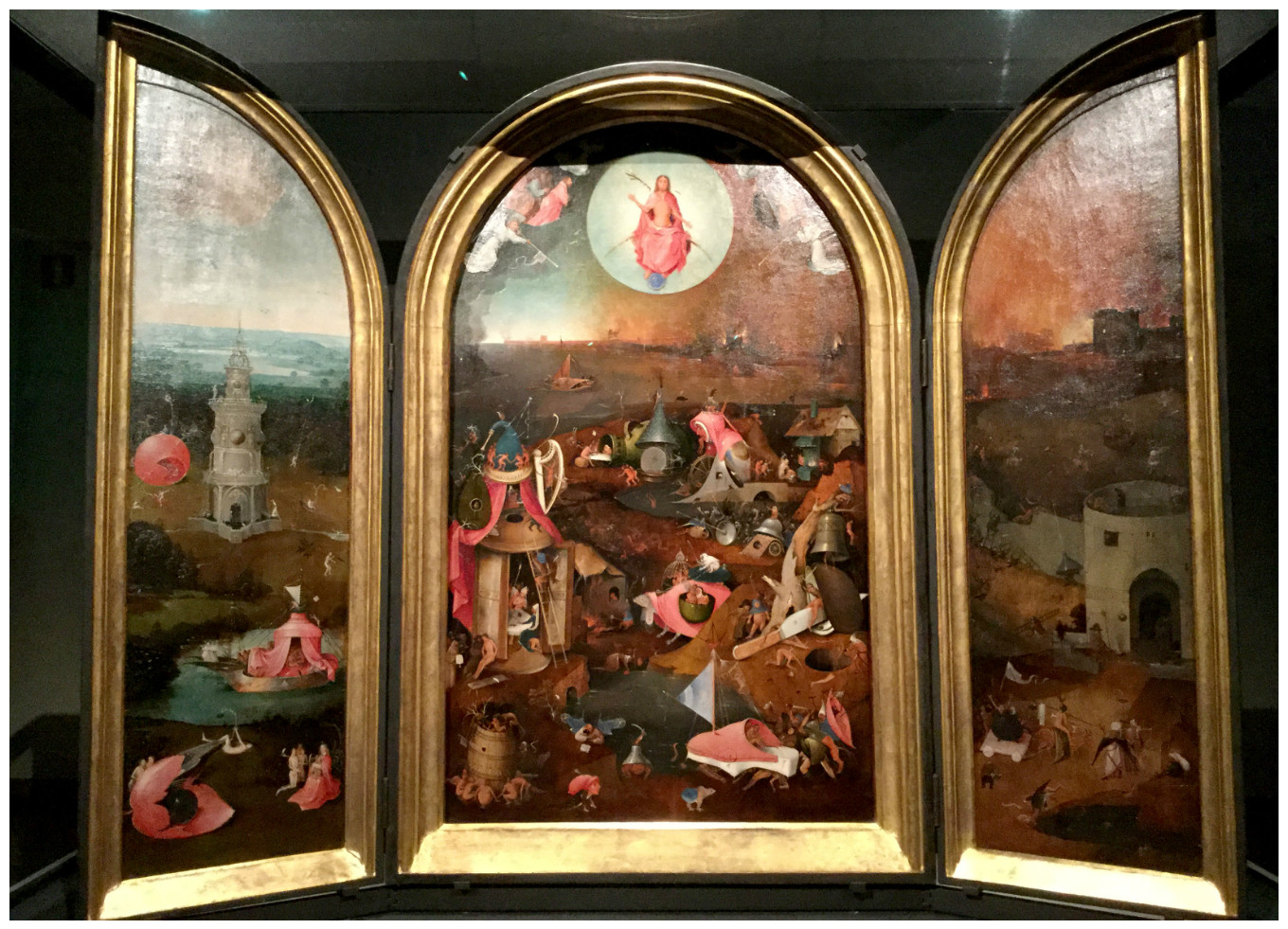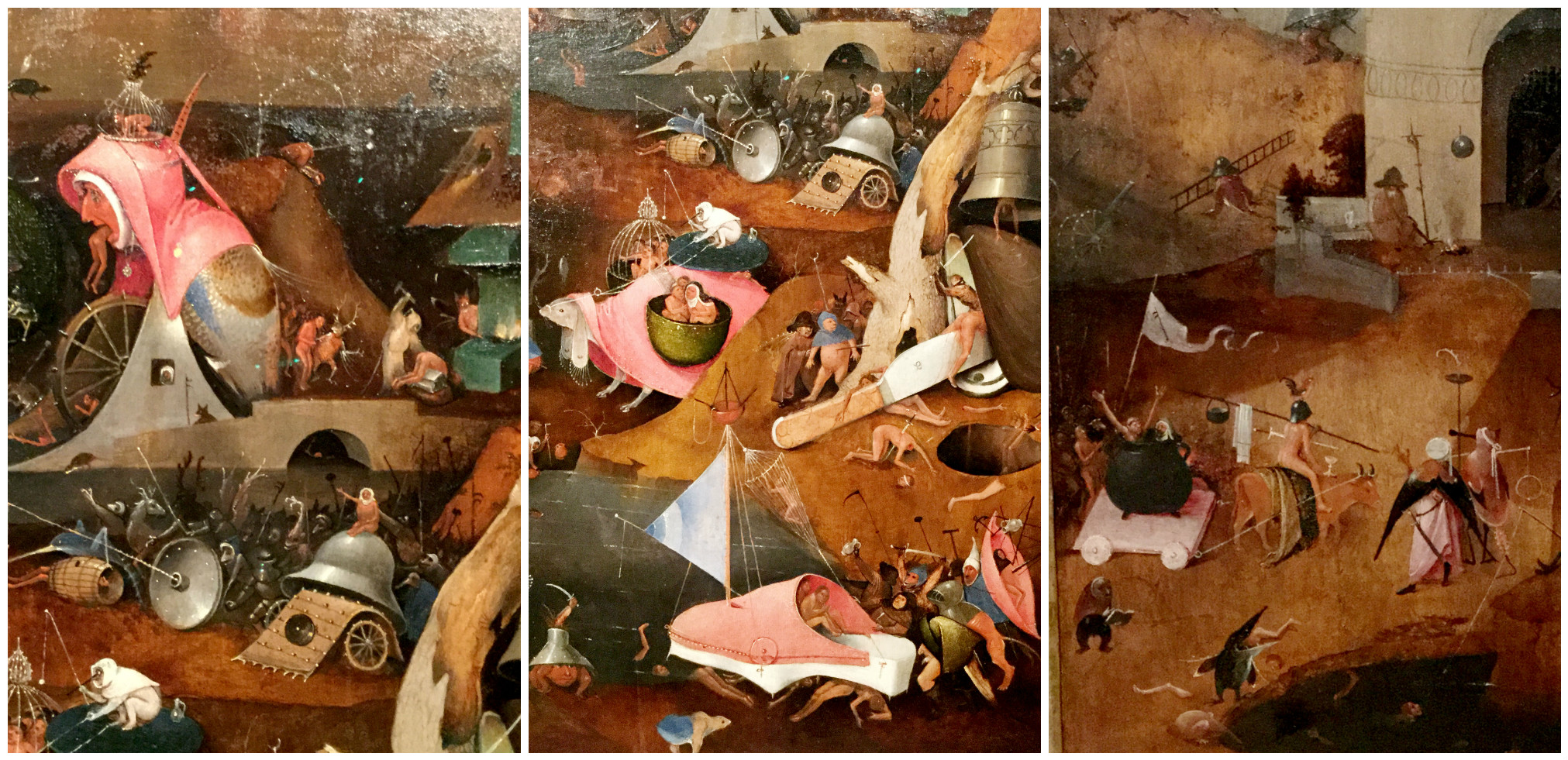 Today, this piece has it's own exhibit with its own ticket, in case you are only interested in the one piece that made it to the big screen. But the combination ticket for the entirety of the Groeningemuseum is the only way to go. During our visit they had a FASCINATING exhibit on art and law. Don't roll your eyes yet! I promise, it's much more interesting than any of the average preconceived associations about law. The curators really know their shit about art AND creating a captivating narrative.
Just take a quick look at this piece telling the story of Cambyses' Judgement, a popular image/story in the 16th and 17th centuries.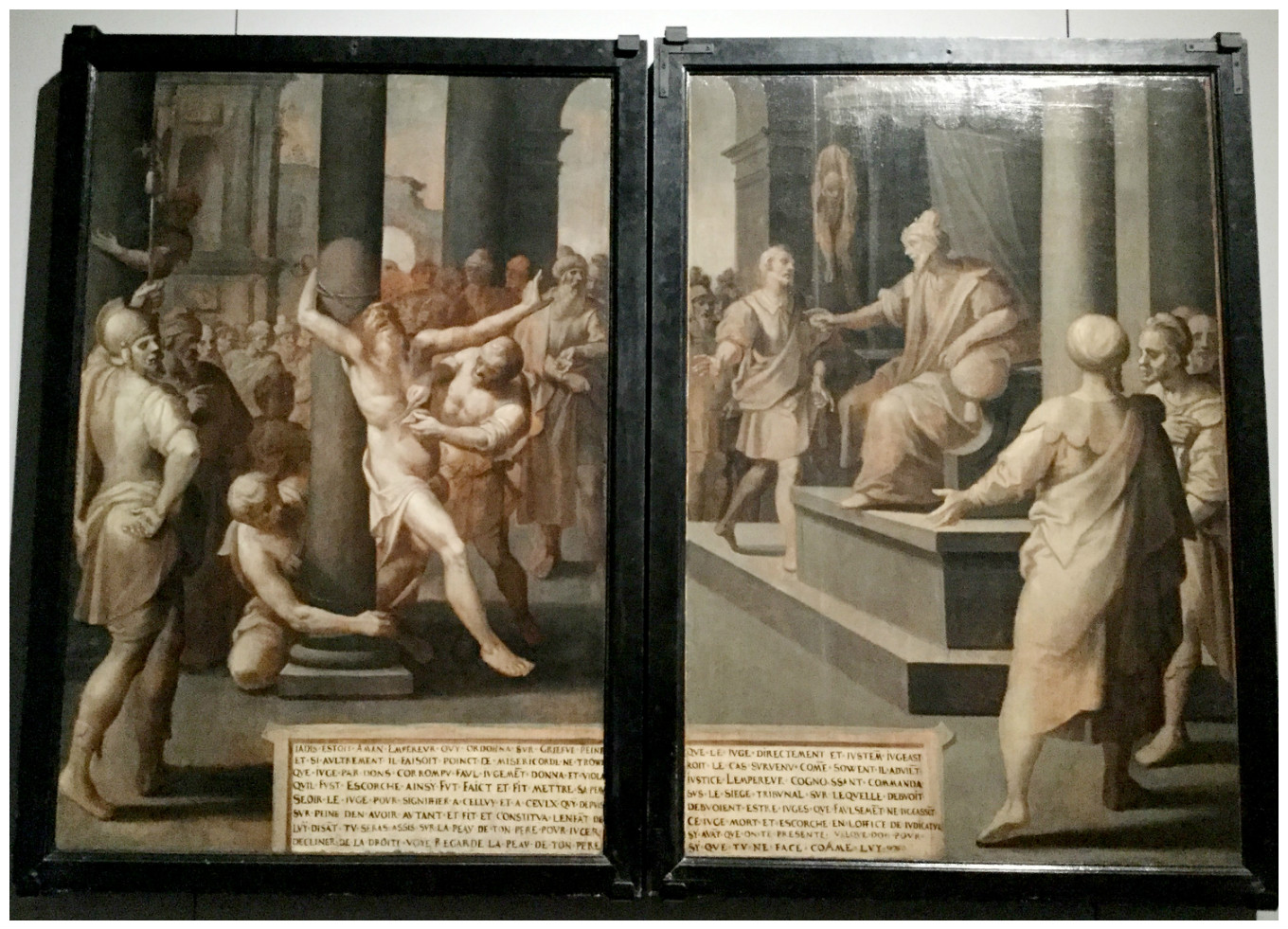 Excerpt from the museum curators:
"It was recorded by the Greek historian Herodotus and in Flanders it was spread mainly through the writings of Valerius Maximus. Sisamnes, one of the king's supreme judges, has accepted a bribe and passed an unjust verdict. The king dismissed him from his post and condemned him to a terrible punishment: he was to be skinned alive and his skin used to cover the seat of his successor, his son Otanes…A terrifying image that served as the ultimate and constant reminder of the consequences of corrupt justice."
Of course, this was a temporary exhibit (ending in February 2017), so here's an excellent Flemish painting of the last supper, to represent the awesomeness and intrigue of their permanent collection.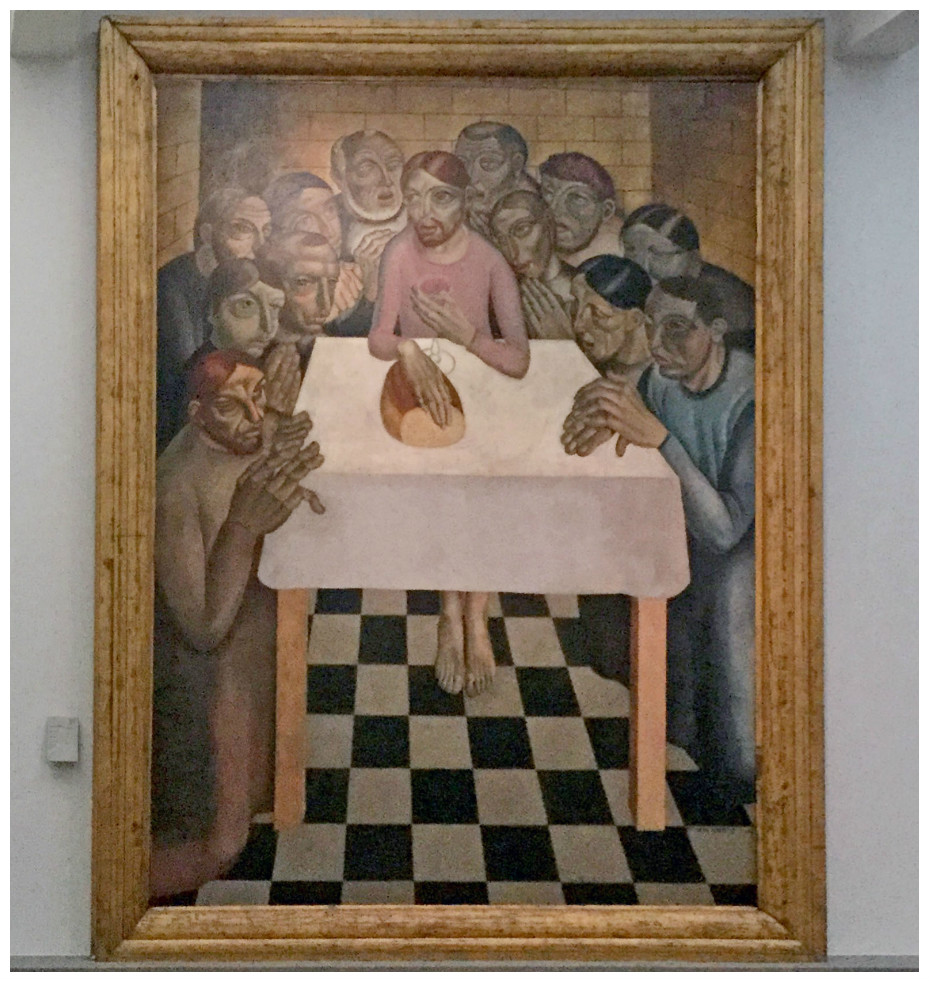 Visit The Frietmuseum
Yes, a museum dedicated to The Friet. This is really just for the food/trivia obsessed. If you don't really care about the history of the potato (shout out to Latin America!), learning random facts about friets (including medicinal uses for potatoes and more), or the history of the culinary creation (that did not start in France), this is not for you. But if you're down to gain a wealth of random facts by reading through the descriptions in this small museum, GO, and be sure to eat friets too.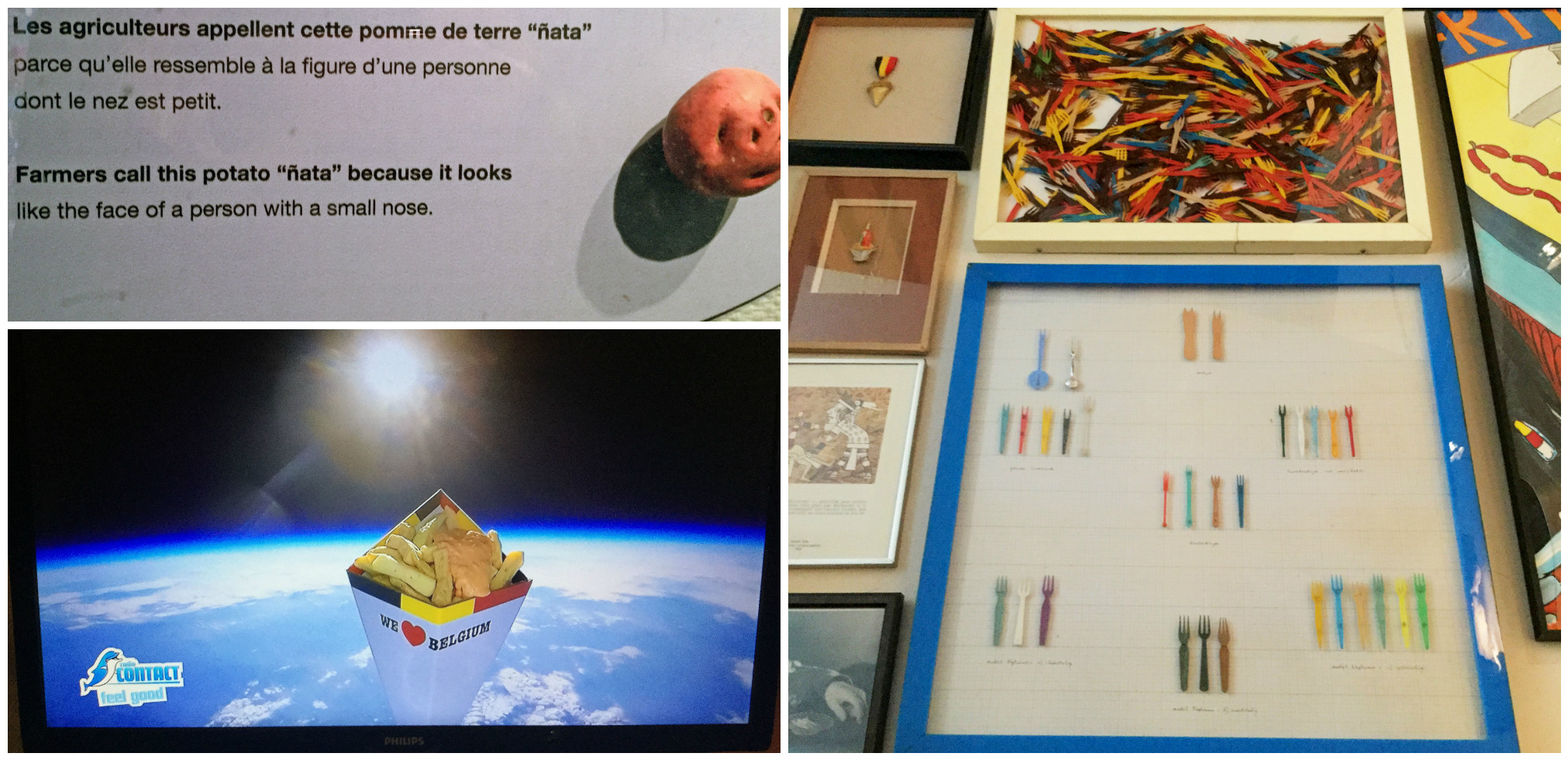 Check out the Belfry
Talk about iconic. A lot of stairs and closed quarters to get to the top of the 83m tower, but the view and music/ensemble are worth it. We caught a 4pm bell and accompanying music, though I think it plays a different tune every quarter of the hour.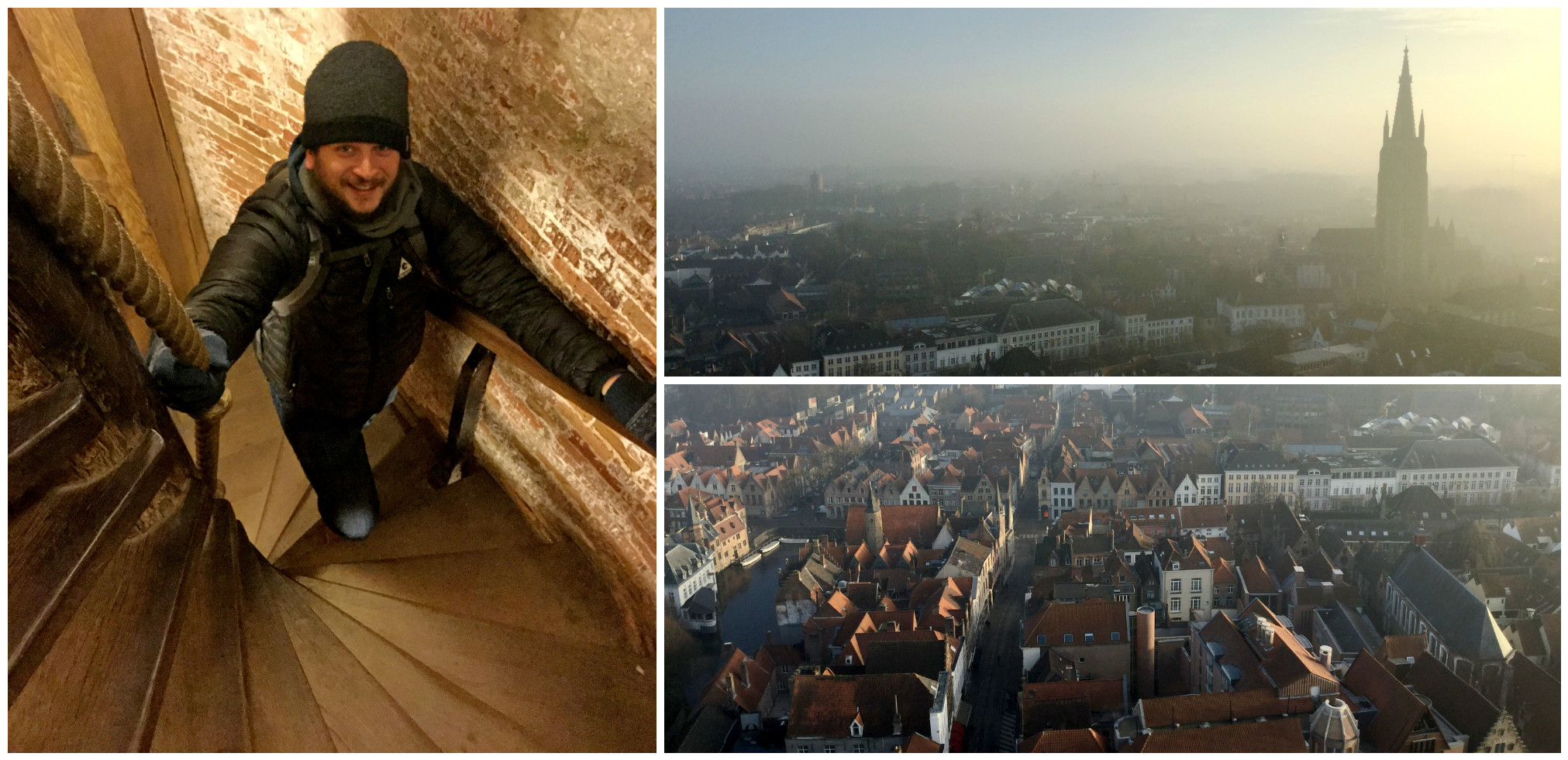 The inner clock tower workings:
Visit a Brewery
There are two breweries in Bruges. We visited Bourgogne des Flandres and enjoyed the self-guided tour with an audio guide. We saw how they take the product from grain to beer, like most breweries. It's a pretty modern tour that's got cute/adorable design work with a sense of humor and interesting trivia. Before our visit, I didn't know beer could be "spontaneously" fermented or that it could be blended, like wine. The French word of "brasseur" or brewer, probably originated from the French word "bras" for arms; brewers had to have muscular arms from all the manual work.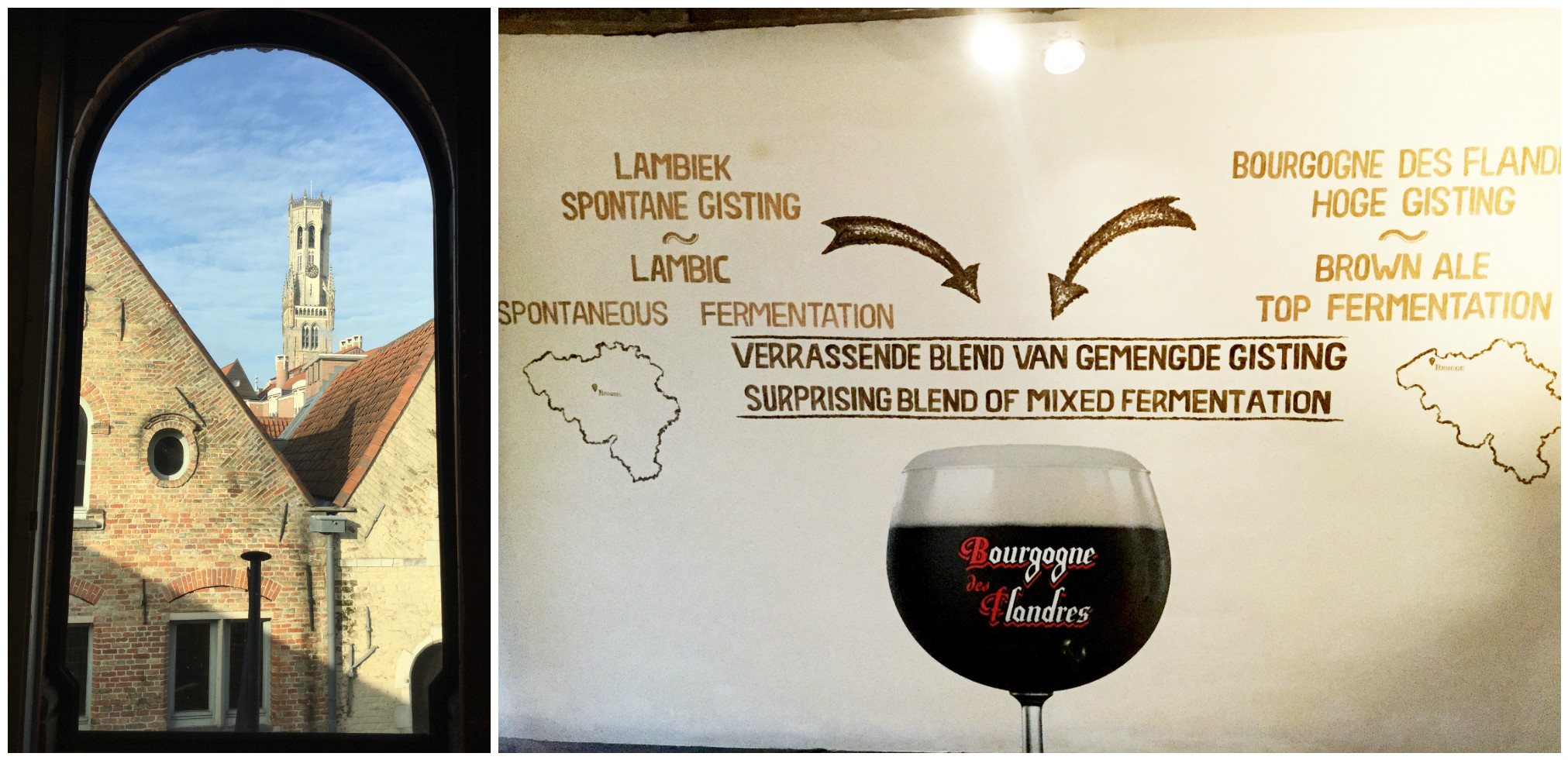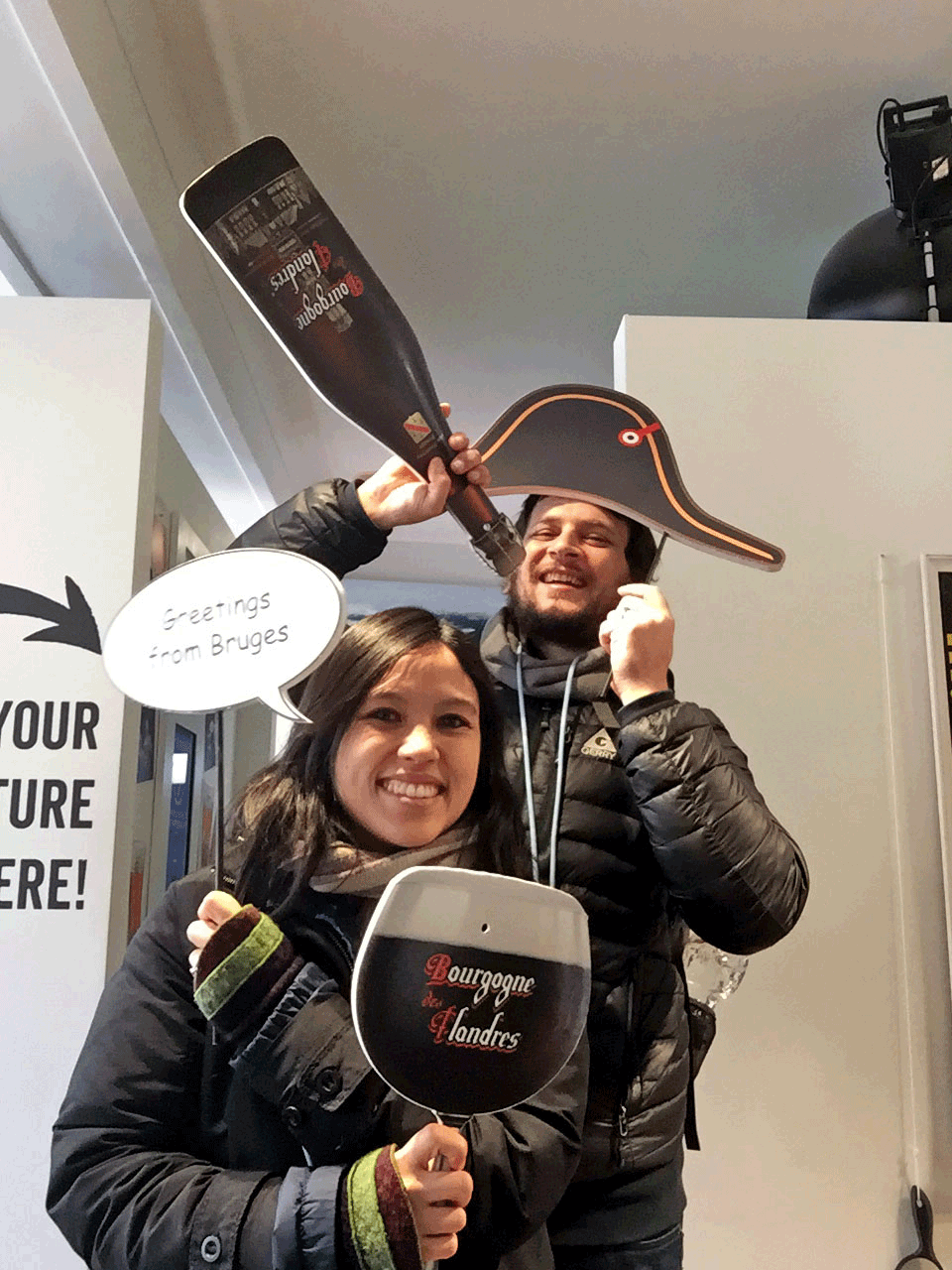 Get a Museum Pass
Not only does this cover the aforementioned Groeningemuseum, it covers the entrance fee for the Belfry too. In total, it comes with entry for 14 of the city's museums and lasts for 3 days (sorry, Frietmuseum is not included). It includes entry to The Church of Our Lady (Onze-Lieve-Vrouwekerk) which allows your presence in the same room as Michelangelo's Madonna and Child.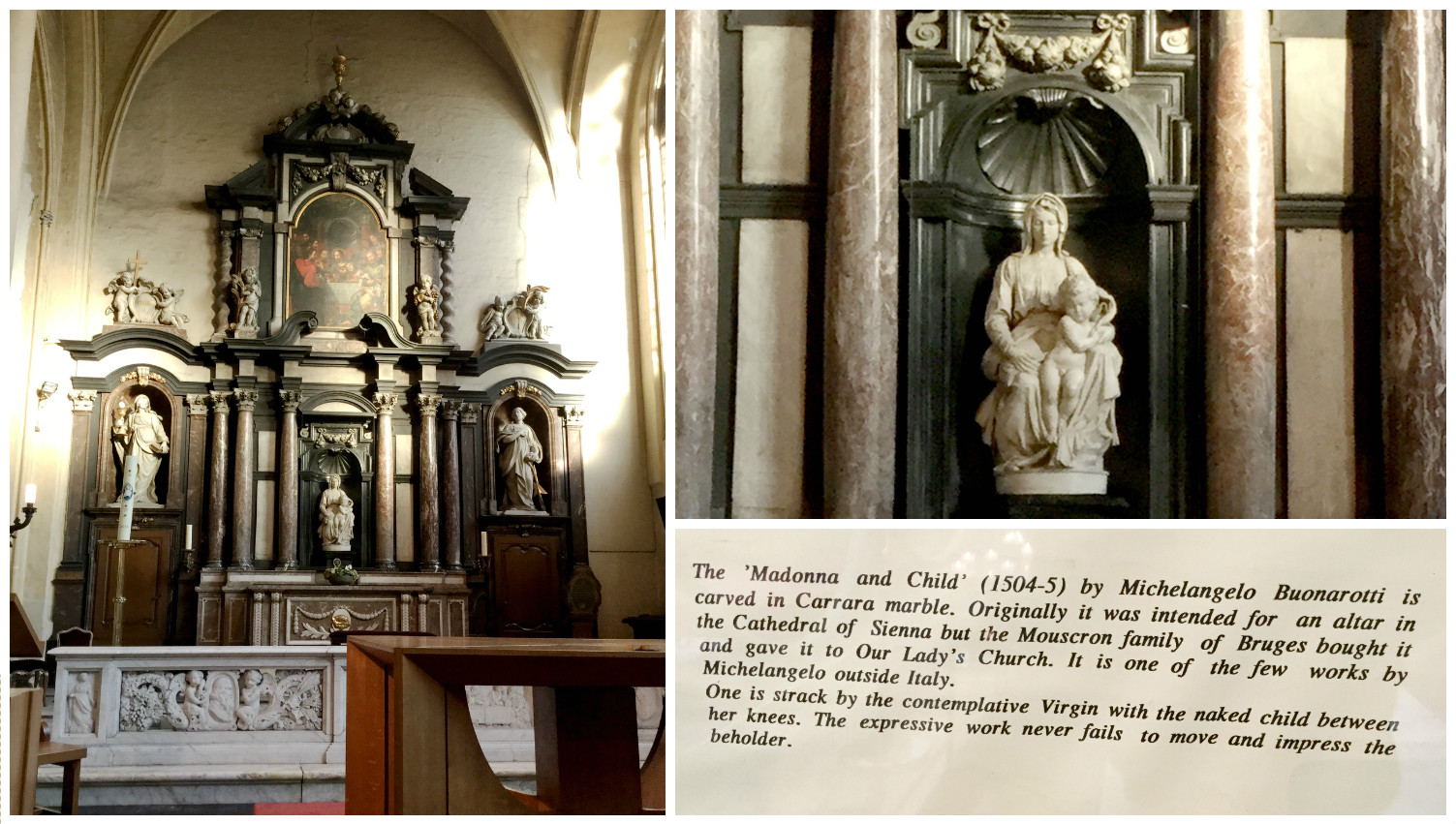 If you're short on time, I would skip the Church of Our Lady, unless you're super into religious art, or need to be able to check off "seeing a work by Michelangelo" from your list of lifetime goals.
More windmills?
Yup. In case you didn't make it to Kinderdijk in the Netherlands, you can visit a series of windmills on the edges of the historic city center.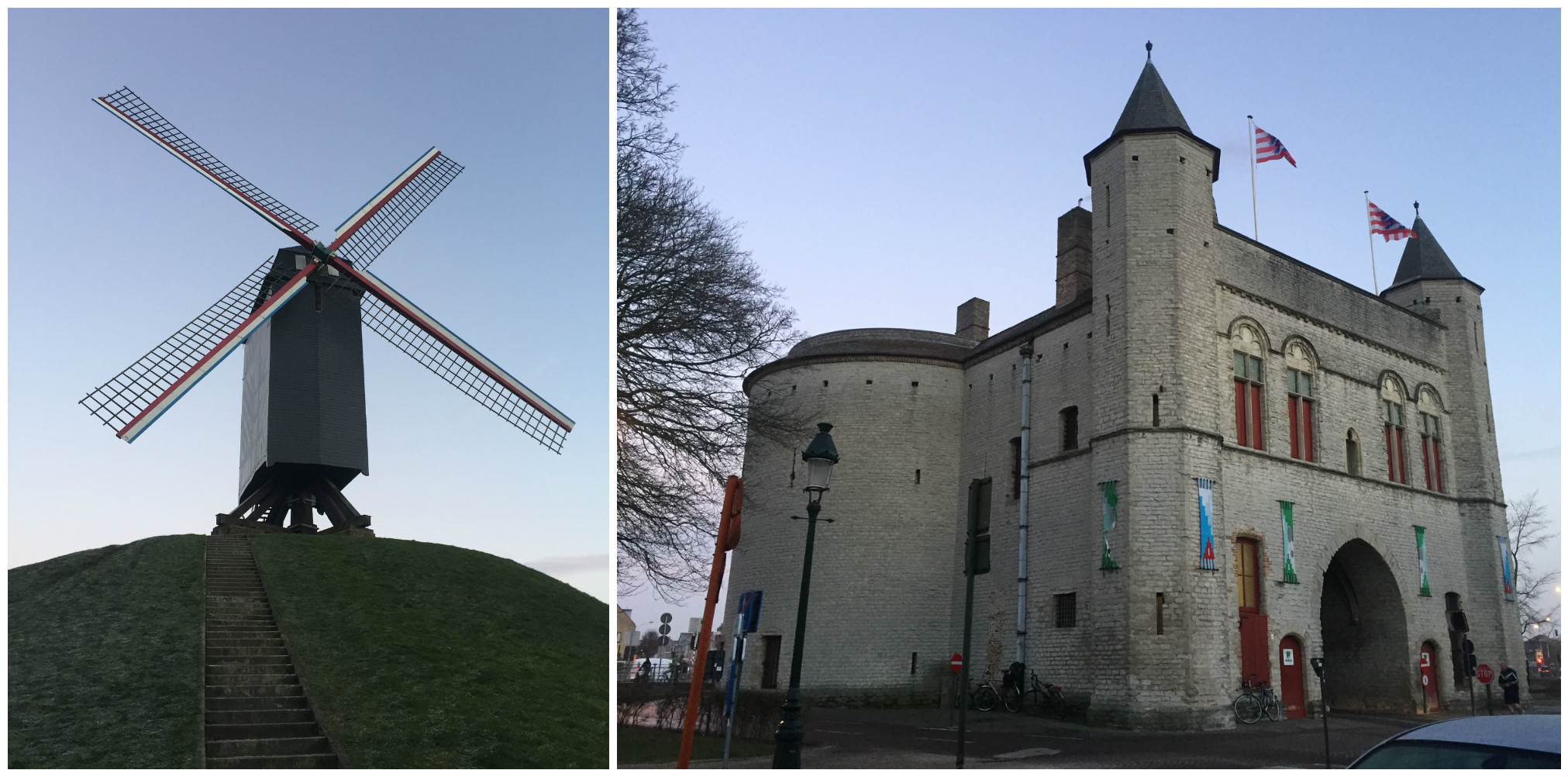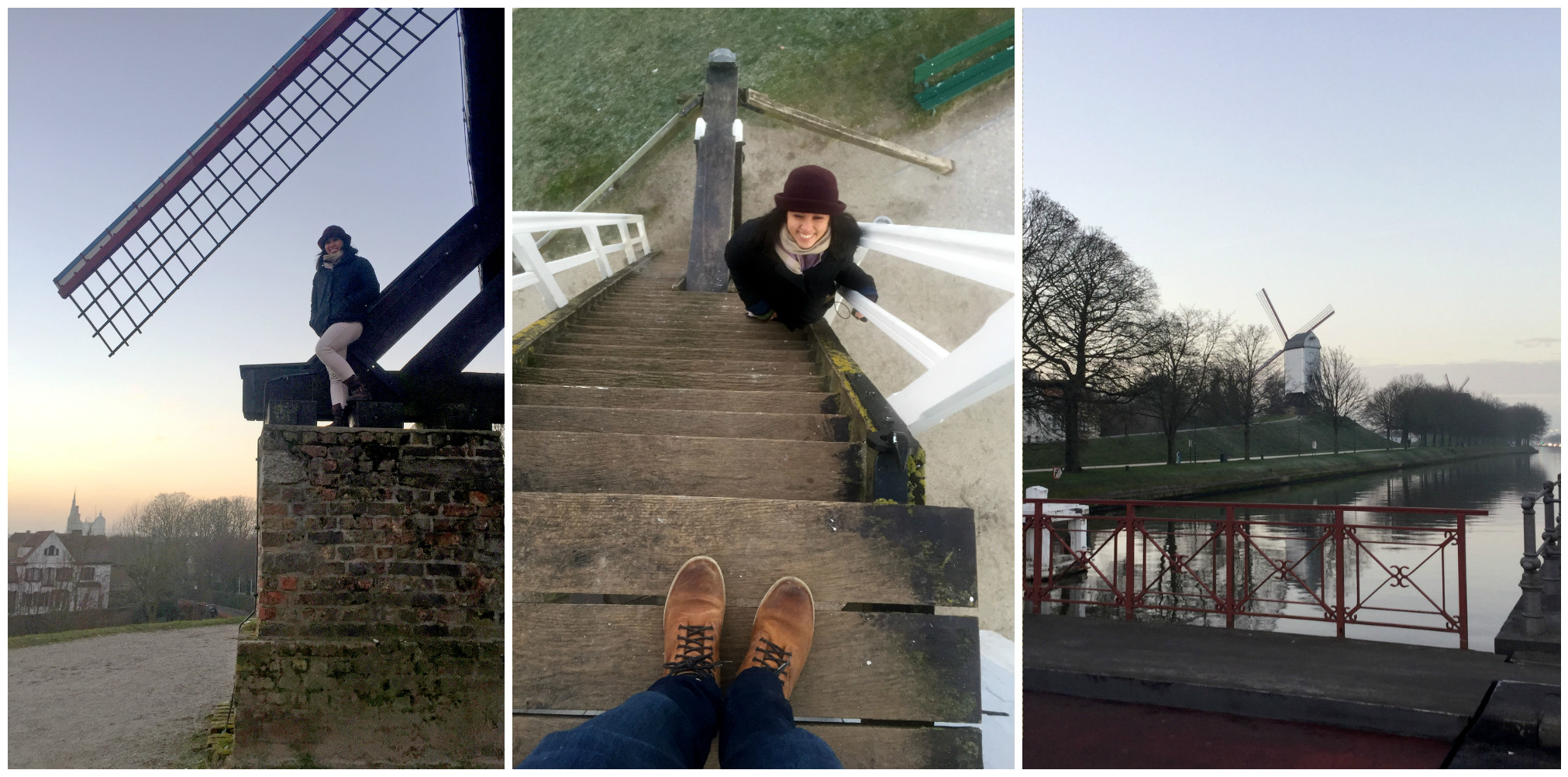 Eat Chocolate (and candy)
Need I say more?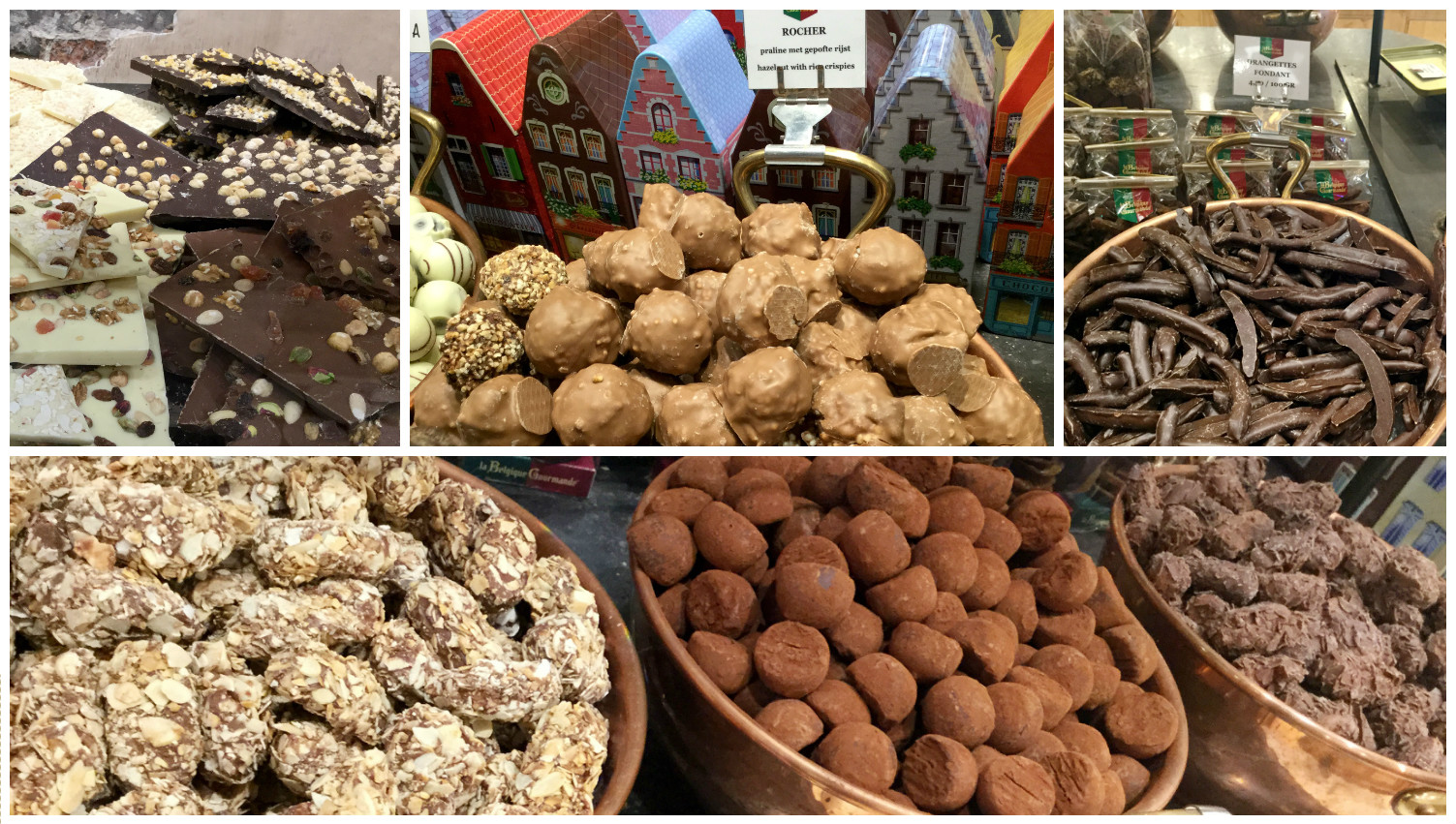 Tip: Try the Cuberdon, aka Ghent noses! They're a candy made of jelly. This was the only place where I saw them sold by the piece —most carts we saw sell a whole bag full of them for 4 or 5 euro (albeit that was in Ghent proper), or candy shops sell them in prepackaged bags.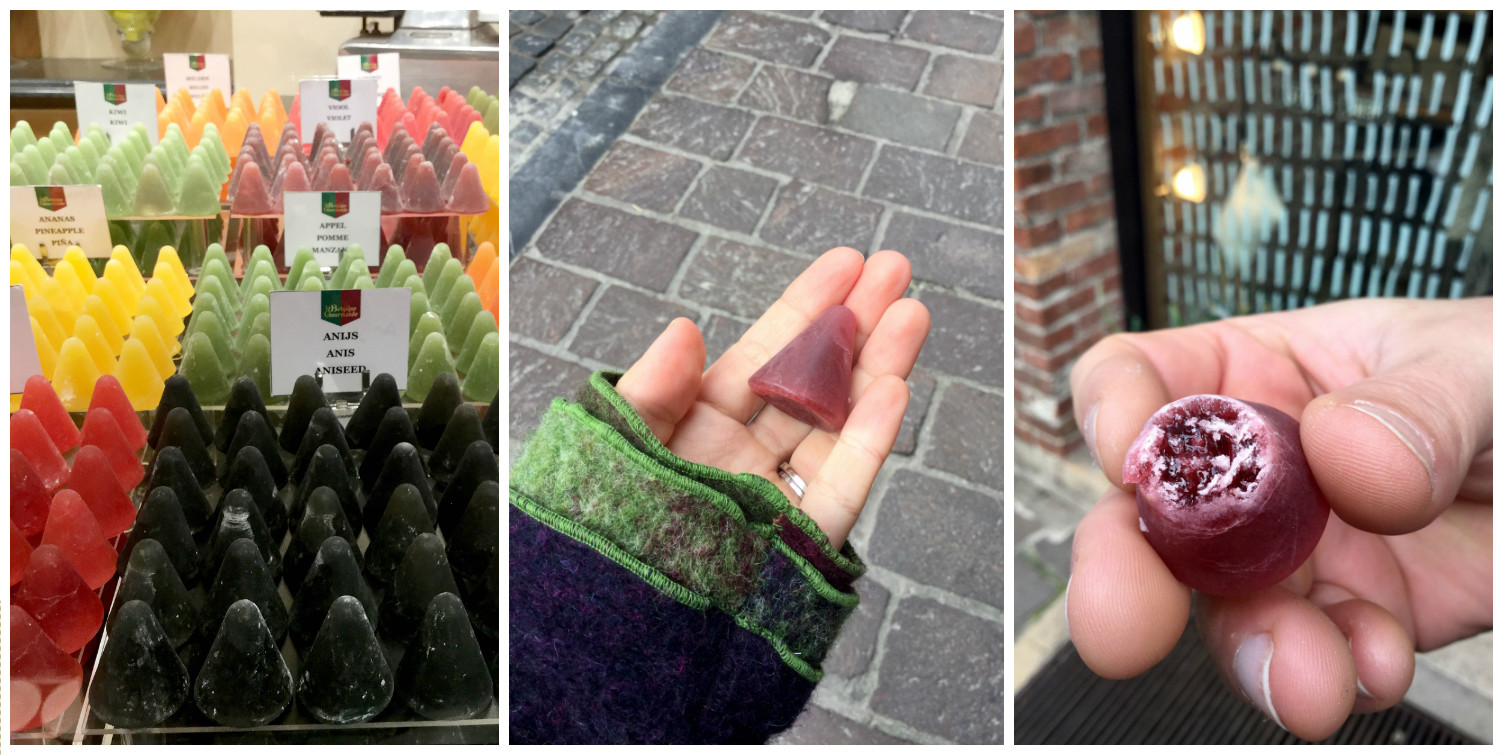 Just Walk Around
A bus pass for Bruges is only 6 euro for the whole day, but taking the bus would mean missing all the medieval architecture, cobblestone streets, and interesting alleyways. Part of Bruges' charm is how the city feels while walking through it. The historic city center is an oblong/circular shape; walking across the diameter from the train station to the windmills on the other edge is only about half an hour.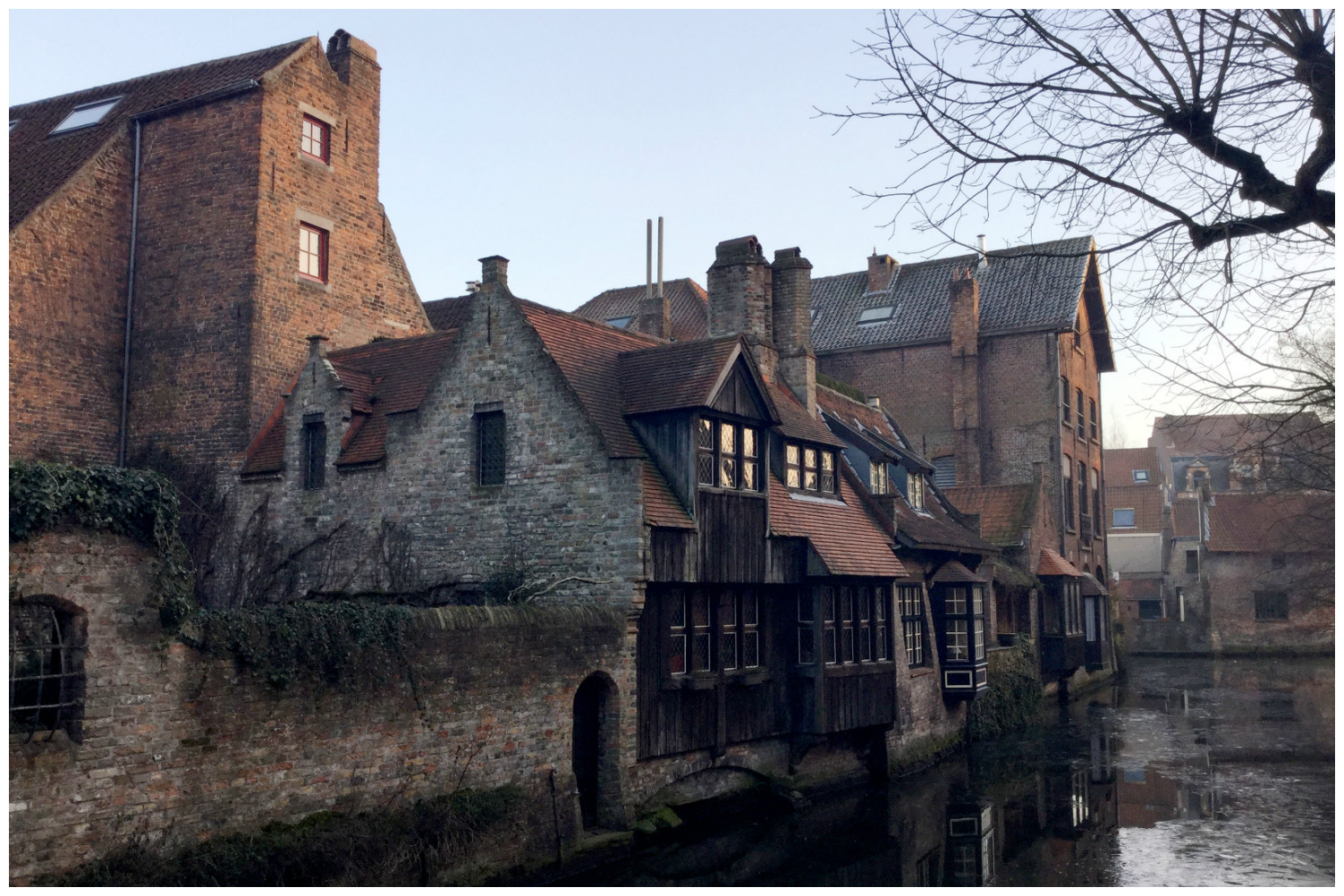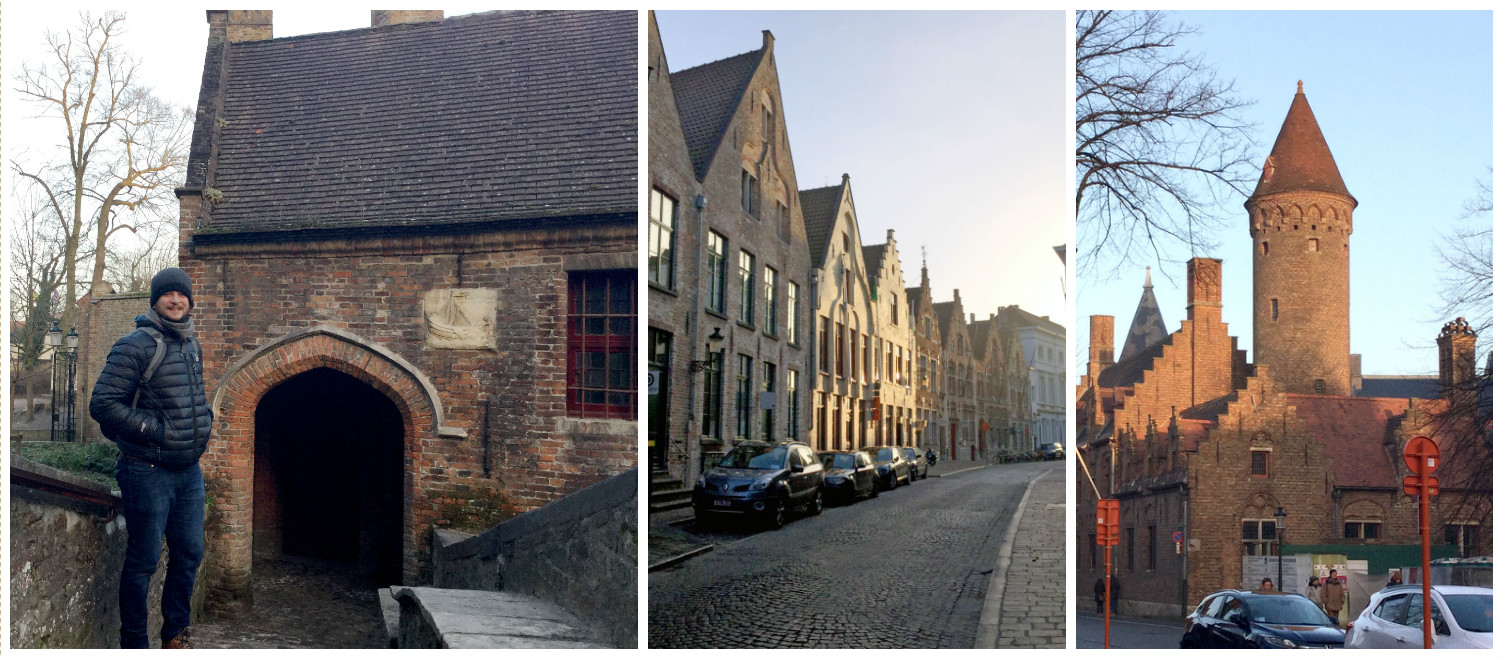 Bonus Tip: Stay in Ghent
If you're considering where to stay, I'd suggest Ghent. Ghent is a lot like Bruges, but bigger. With the student population, it's significantly cheaper to find accommodations and the train ride between the two cities takes between 20-30 minutes, less travel time than your average commute in LA.
We stayed in Ghent and made two day trips to Bruges, although I do think you can squeeze it into a day if you like. If we return to Bruges, I'd totally stay in Ghent again.