I've been to a lot of beaches in my day. Growing up in Southern California, with South Bay and Malibu just a stone's throw away, having visited beaches in NorCal and the Pacific Northwest (cold!), and even the warmer and beautiful beaches of Maui and Oahu, I was still blown away with North Beach in Florida's Fort de Soto park. Disclaimer: I'm not entirely sure if this area counts as a "key" per se, but it's certainly an island off the Florida coast 🙂
A short drive over a bridge and you've left the reality of city life to enter the dreamy tropics. It's truly an exotic paradise: warm air and warm waters accompanied the finest white sand beach I've ever step foot on.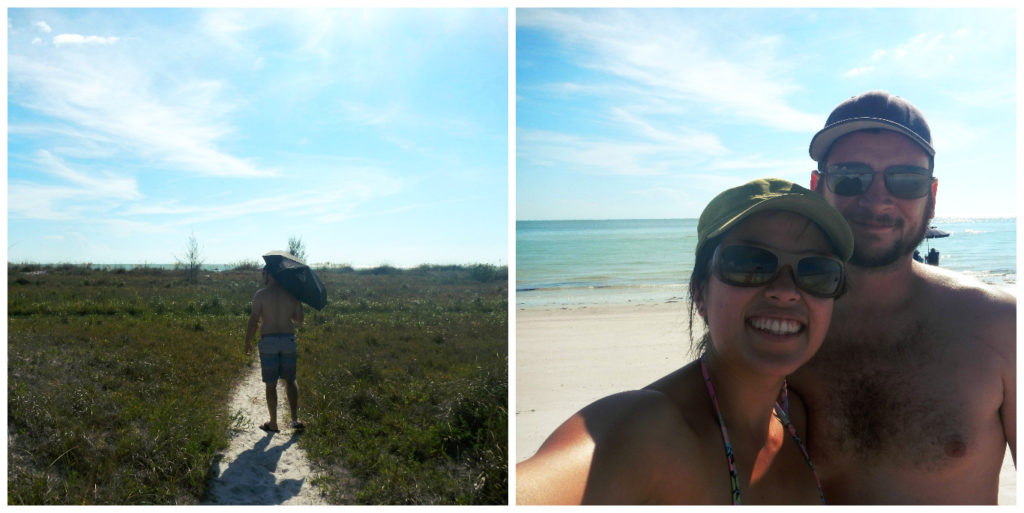 Parking was cheap and plentiful. It was surprisingly un-crowded for a summer weekend. A short walk through beach grass and a spectacular ocean view emerged.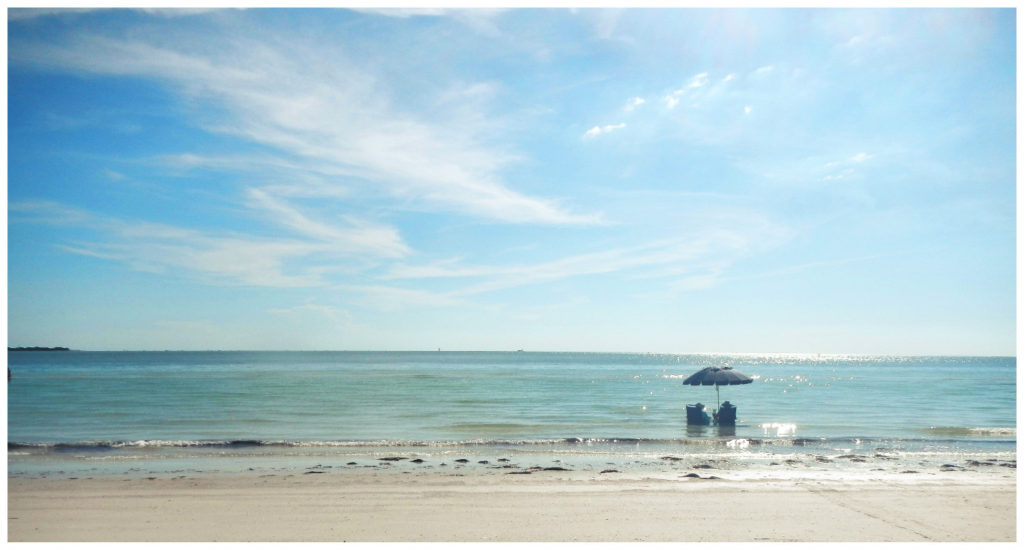 The beaches here are quite calm and shallow, for 100 feet at the very least (you might be able to make out the sandbar in the photo above). Sand dollars were plentiful underfoot too, a natural symbol of this beach's luxury.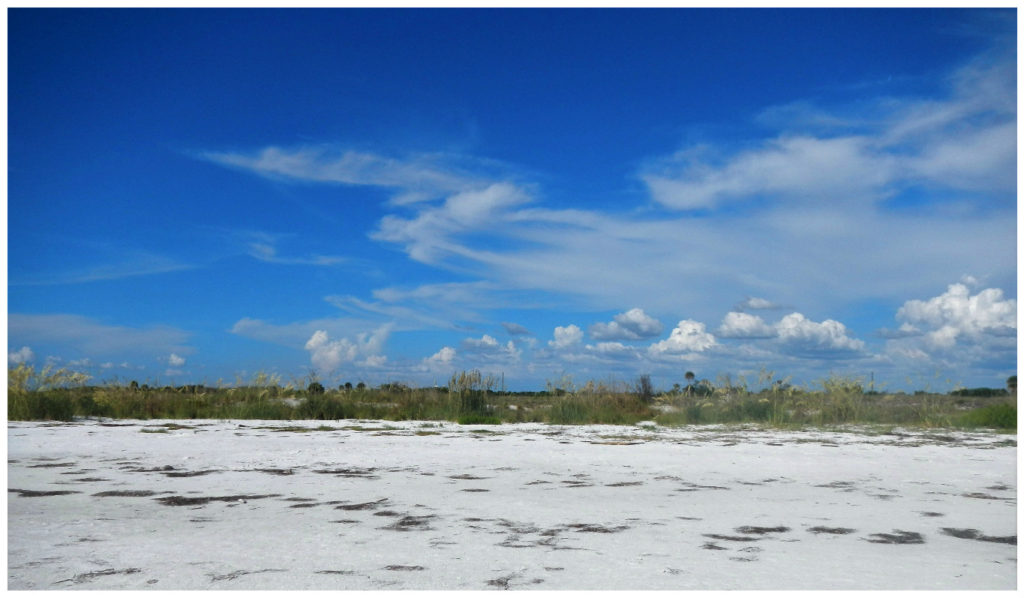 We spent a few lavish hours in the warm water before grey skies took over. "It's like a hot tub!" I exclaimed. "Well, maybe a tepid tub," Jon corrected me. Still, these were the most comfortable water I've ever been in.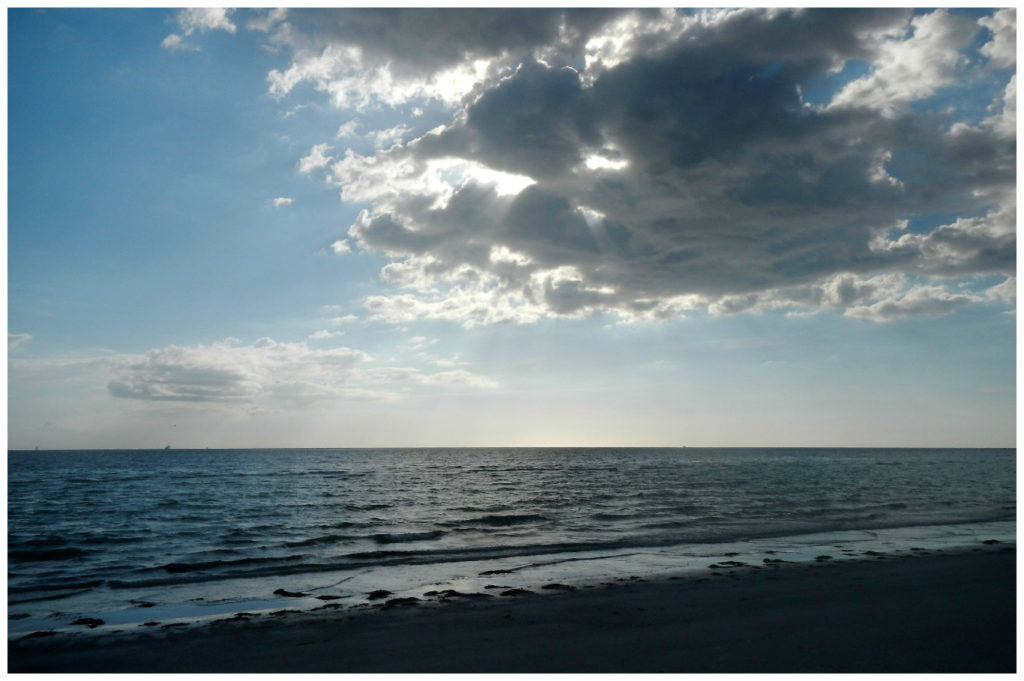 We left just in time for the thunderstorm to come in full swing as we drove back to Tampa. A lightning bolt even struck one of the lamp posts as we were directly under it.
So far, Florida has been fantastic.