Long tail boats are a prominent part of the beach life in this area. With a motor turning a small blade on a long pole, they seem like the most practical option for the shallow waters and reefs in the area. They have a lovely visual aesthetic and character, although it sadly comes with quite a lot of noise and often-visible pollution.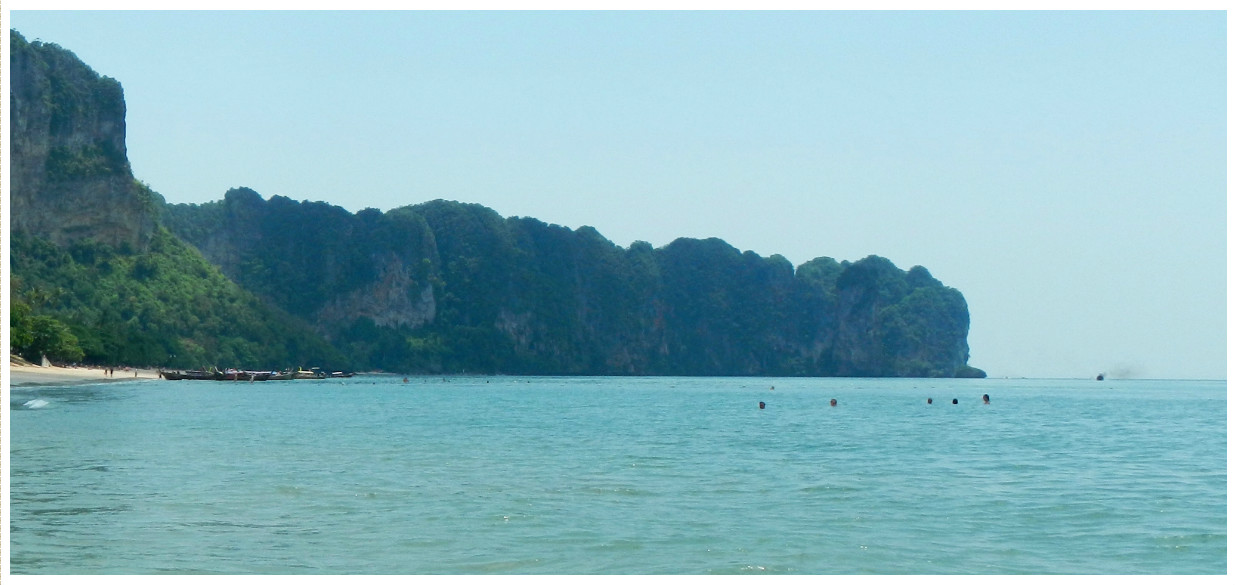 But, boat is a lovely way to see the gorgeous coastline.
It takes about 10 minutes to get from Ao Nang to either Tonsai or Railay, though you might be waiting for longer than that to get yourself on a boat. Tickets cost 100 baht (about $3USD) one way, and boats will only leave when they have the full 8 passengers.
Our first passage out was to Tonsai, a rather rocky and sparse beach.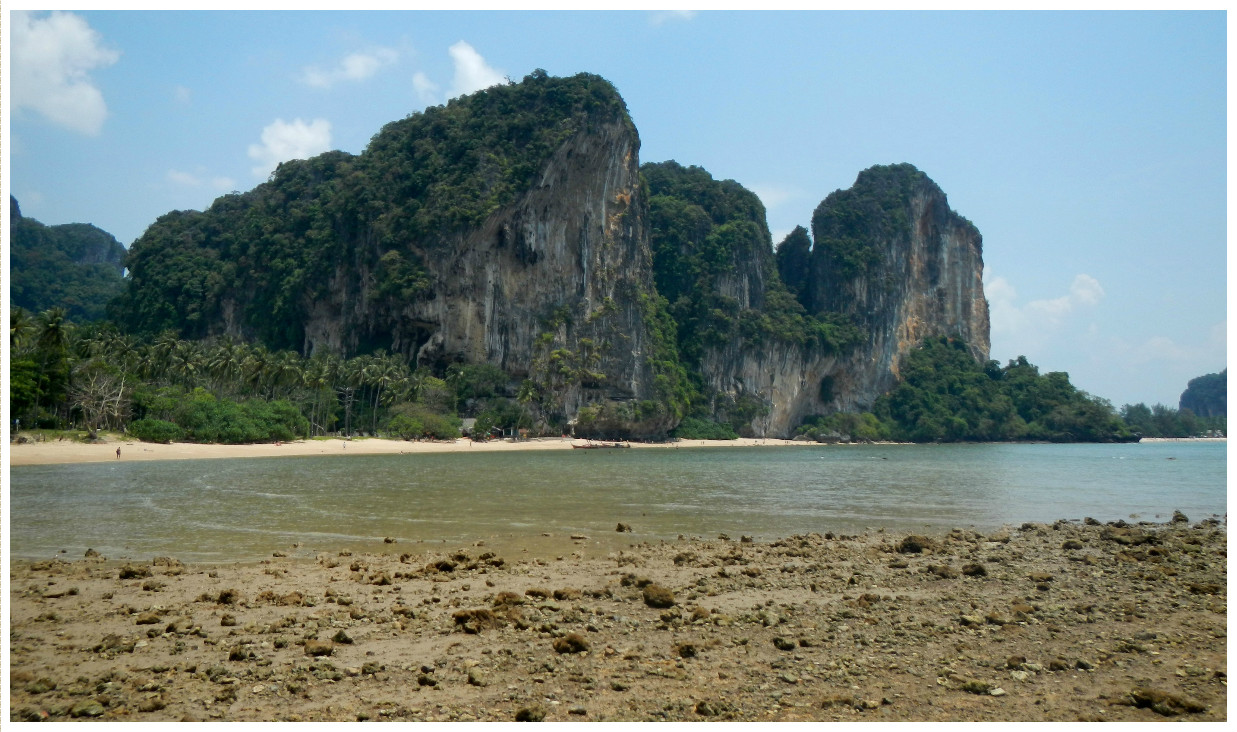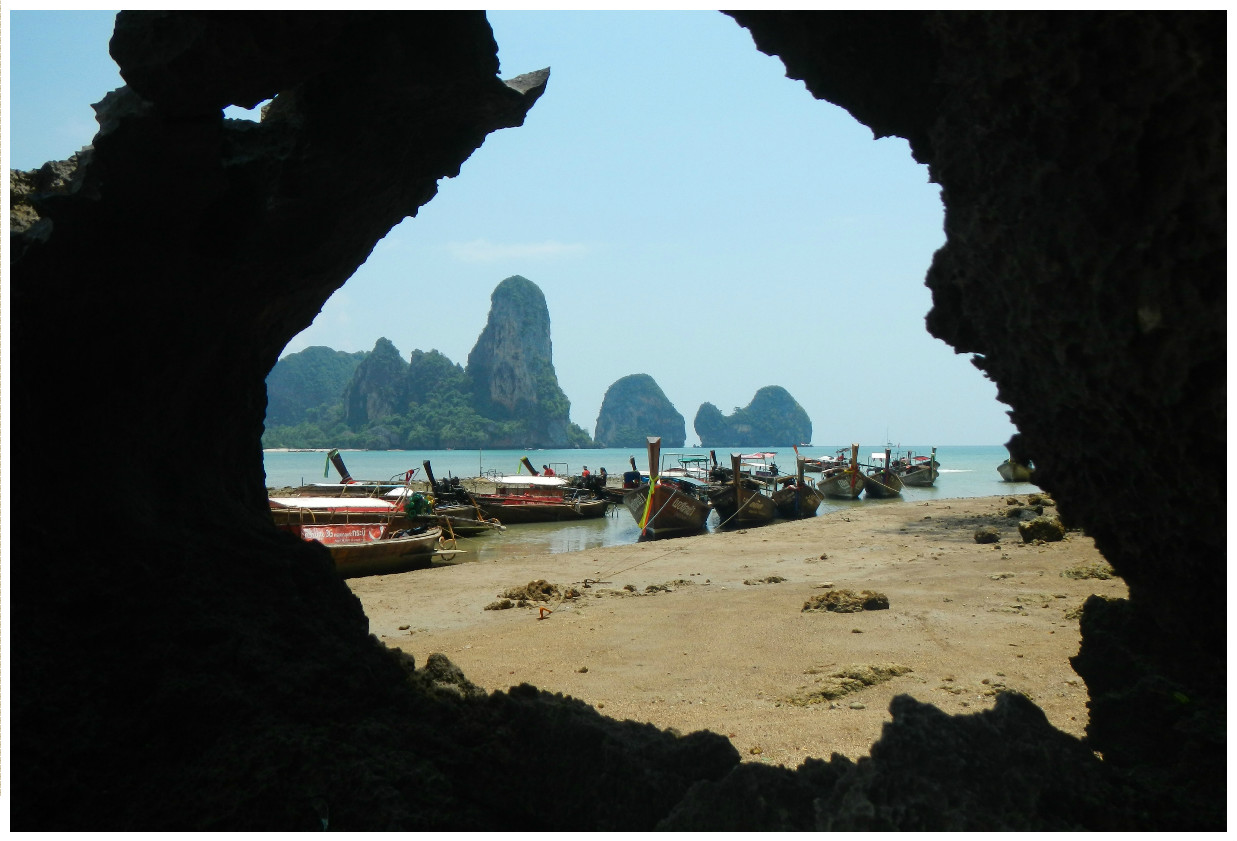 We stumbled upon a group of monkeys on a daily scavenge/hunt for food on this, beach with fewer humans. We were surprised and thrilled to see them, but the monkeys didn't seem to share our feelings.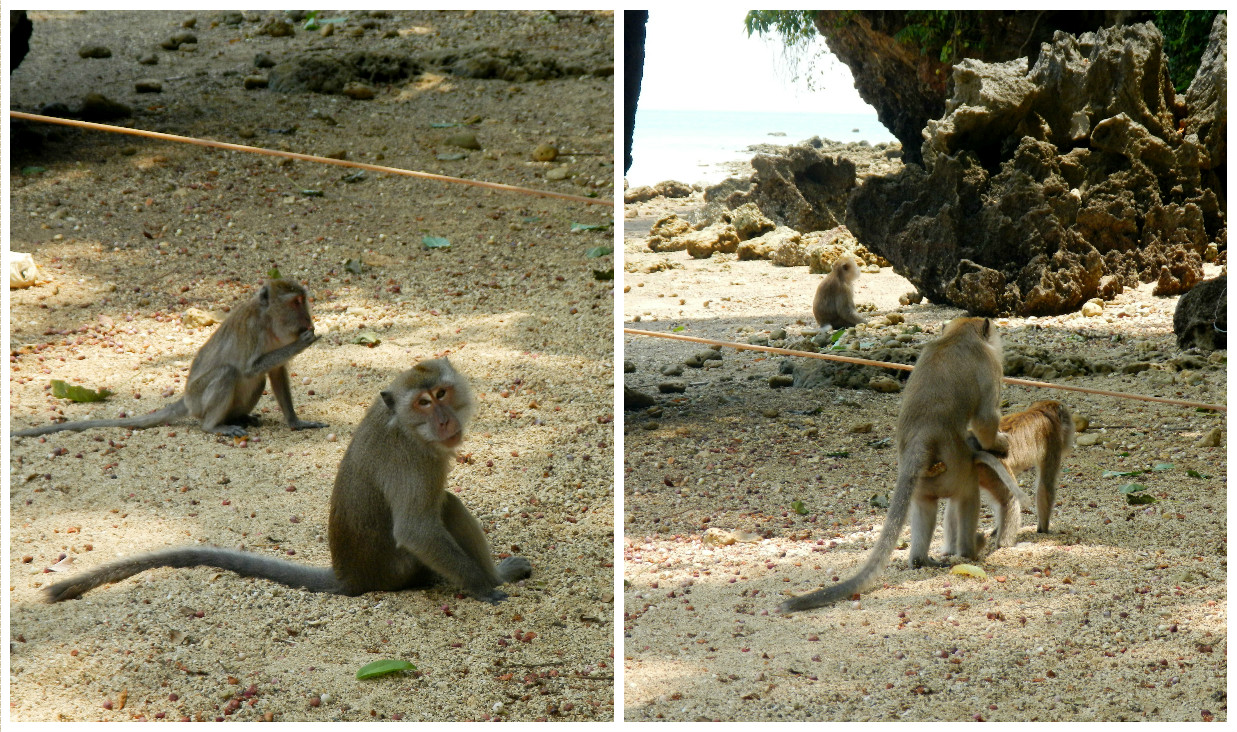 The Tonsai/Railay area is well known for rock climbing. There are climbs in this area for all levels and all types of climbing (top rope, lead, bouldering).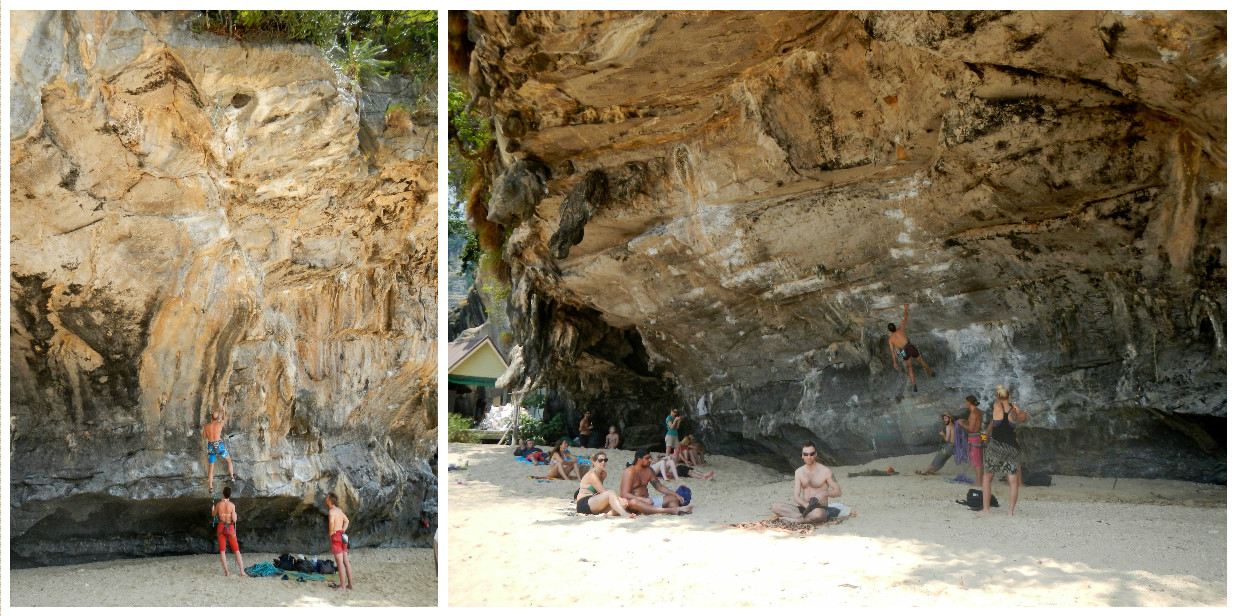 We noticed most of the visitors on Tonsai had a more earthy, granola-head vibe. (Even witnessed a couple on a trash collecting spree on the beach!) After a bit of a look around here, we made our way to Railay, the beach immediately to it's right.
To get there was a bit of a rock scramble during high tide.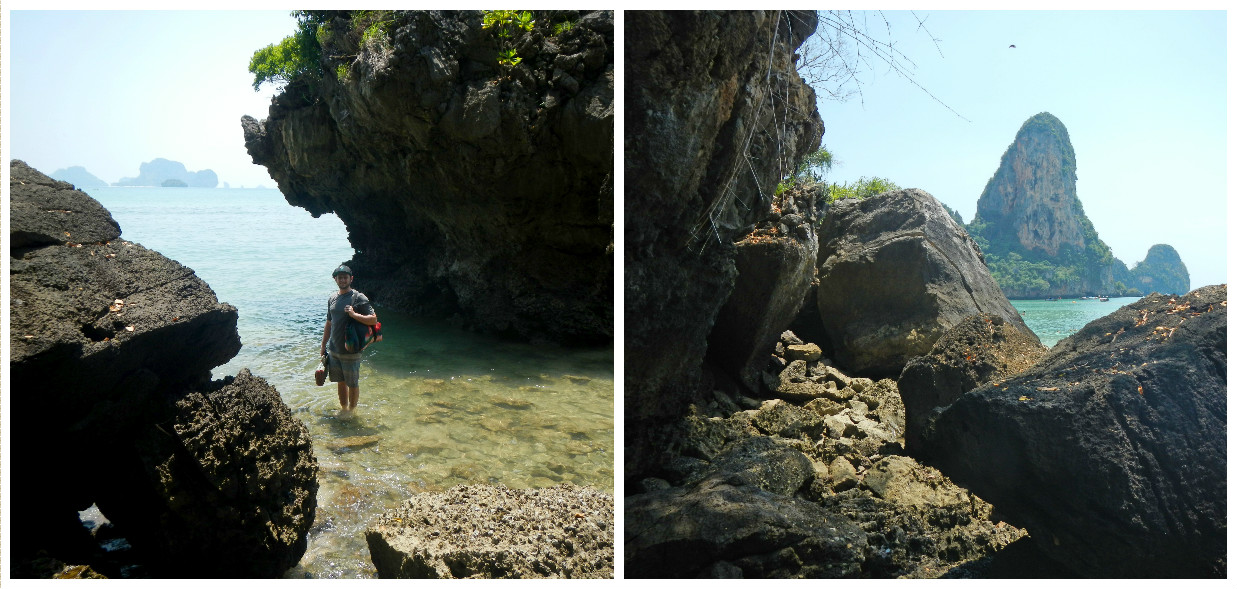 Later, when on a return boat, we saw that it was a pretty good-sized scramble.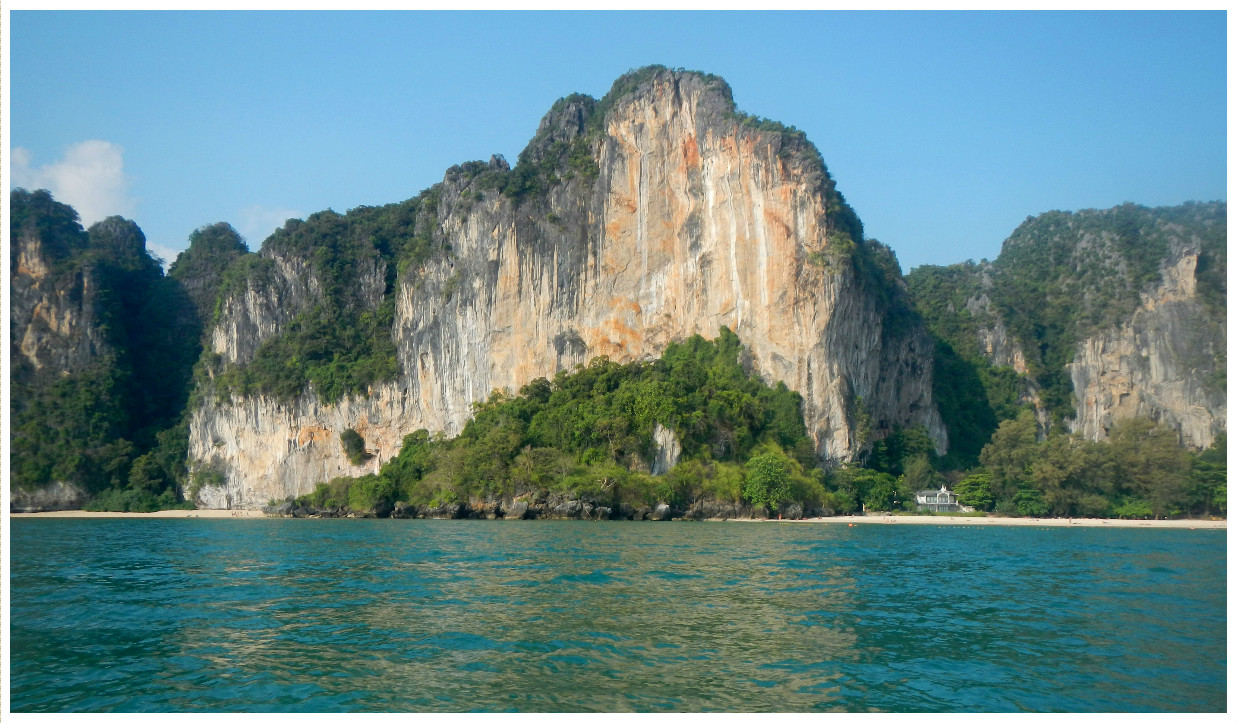 At last, we arrived at the nicest beach in the area.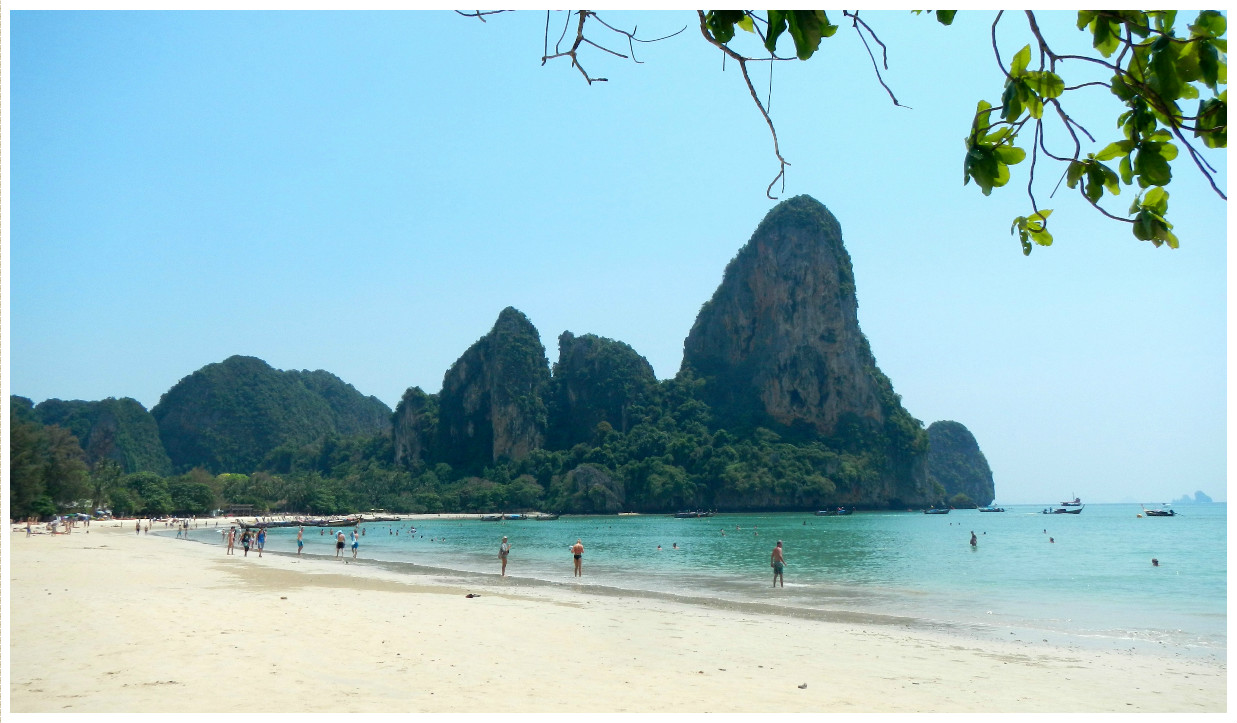 Plenty of sand, a nicely sized swimming area, and it wasn't packed to the brim with people. It's only accessible by boat (no roads from Ao Nang), which helps keep the number of visitors a bit lower, but this also means a section of the beach is dedicated to these very boats.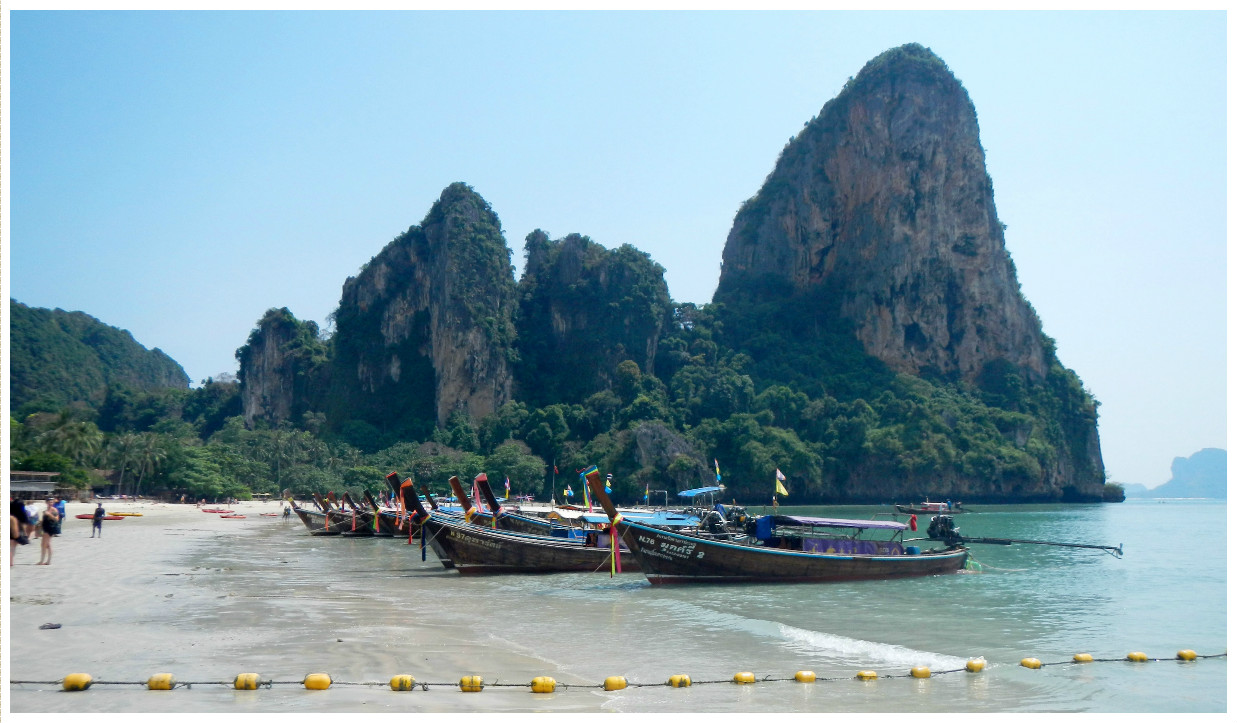 It's also pretty much built up for tourists. Resorts and eateries with plenty of English (and Cryllic) on the menus, and travel agencies ready to book your next activity.
We've returned to Railay by long tail boat almost every day we've been here. Though Railay has its fair share of accommodations, we feel it's a better value to stay at Ao Nang. We have comfort, stable wifi, more food choices and the Ao Nang beach is only a short long tail boat ride away.